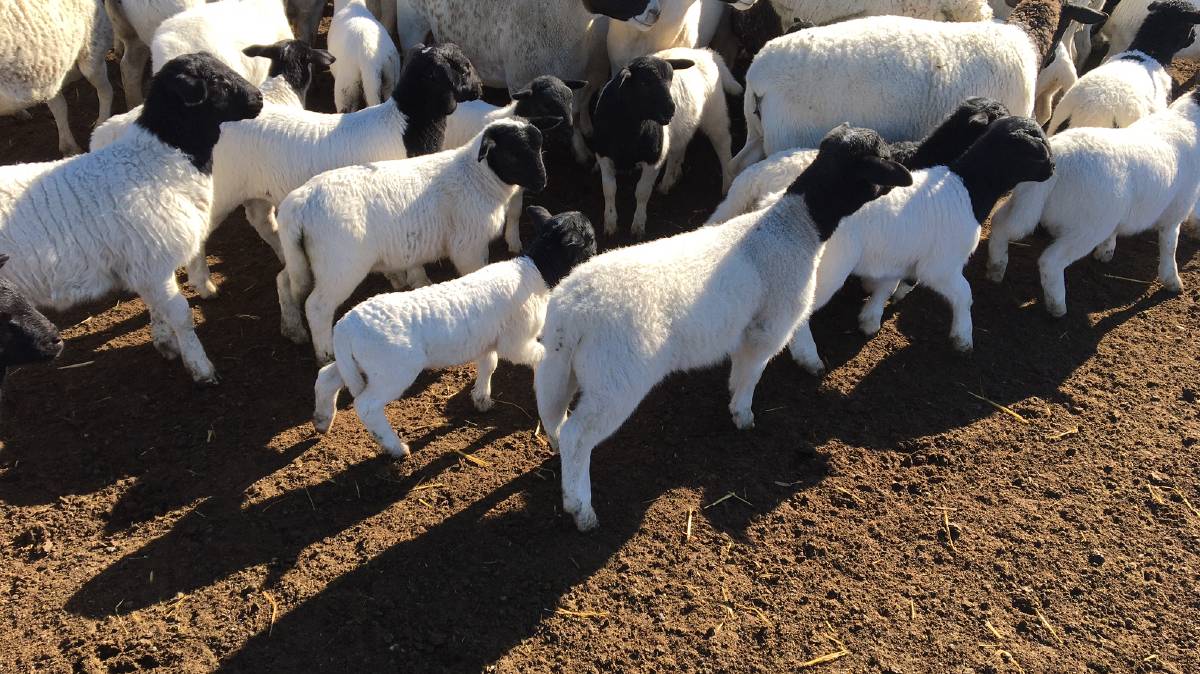 A LARGE Dorper flock provides a profitable second enterprise for Riverina ricegrower Rod Chalmers.
Mr Chalmers and his three sons – Steven, Michael and Peter – run a 6000-head commercial flock at Riversleigh, 50 kilometres north of Barham.
The family has bred Dorpers since 2008, after making the switch from woolgrowing.
Mr Chalmers' father Harold was a stud producer, owning the Canary Island Poll Merino stud, but a few generations on, prime lamb is the focus.
The easy-care, simple operation of a self-replacing flock was a big appeal.
"In the early 2000s wool wasn't very rewarding and we had three sons working with us at that stage, but none of them liked wool growing – they like growing crops and tractor driving, so we decided to move into Dorpers after dabbling briefly with Damaras," he said.
"We had been using terminal sires over our Merino ewes before Dorpers, but that meant that we had to replace the ewe flock.
"Being self-replacing is a big thing in the Dorper's favour – you don't have to source outside breeders."
In 2010 they went into stud breeding, establishing the Neimur Dorpers stud, which ran for seven years, with 400 stud ewes at its peak.
Click here to read the full article by Ruth Schwager for The Land.