 SMIT DORPER STUD
Roma, Queensland
Date Listed : 16/11/2018

34 White Dorper ewes  $ 6600
and 31 WD ewes plus 34 lambs at foot  $ 6600
Dorper ,37 ewes with 54 lambs at foot $8250
Dorper,34 ewes $7260 Ages from 1 to 7 yrs
The whole stud of 996 animals for $385,000

Contact: Tel 07 46265451
Email: landesmit@yahoo.com.au

TOPCHOP WD767
URALLA NSW
Ref: NSW416
Date Listed : 31.10.2018

Stud Sale Due to sale of property TopChop White Dorpers
Ewes
2013 one Type 4
2014 one type 4 one Type 5
2015 three Type 4 Two Type 5
2016 Two Type 4
2017 Two Type 4 One Type 5
2017 drop 6 ewes to be typed
2018 currently 9 ewe lambs
Rams
Belowrie Stud Ram 2015 year
2018 Currently 6 ram lambs
Open to any reasonable offers Carl Press 0427010687 JABBOK WD376
MONARTO SA
Ref: SA415
Date Listed : 22.10.2018

White Dorper RAMS and EWES for sale
4 No. Rams (1 x 2015 drop; 3 x 2017 drop) available for $600 ea.
20 No. Ewes available as follows.
– 3 No. Type 4 ewes, 2015 drop for $300 ea.
– 7 No. 2016/2017 drop ewes for $250 ea.
– 10 No. 2018 drop ewes for $250 ea.
Price negotiable for the lot.
Good shedding, temperament and conformation.
Bruc. Acc No. 1209; Dermo free.
GST not applicable.
Monarto South Australia
Contact 0407 344 173 (Barbara or Cate)
DANLEE DORPERS D855
TAMWORTH NSW
Ref: NSW414
Date Listed : 26.10.2018

Restock while the prices are low.
Lamb Plan figures available for 2014 ram and 2017 rams and ewes
Ovine Brucellosis accredited.
1 Type 4+ 2014 registered stud ram Amarula bred $800 + GST
1 Type 3 2017 registered ram $300 + GST
8 2018 rams can be registered $150 + GST
2 2014 registered ewes Amarula lines $200 + GST
4 2016 registered ewes Kaya & Preski lines $200 + GST
2014 and 2016 ewes all have previously lambed.
4 2017 registered maiden ewes $200 + GST
5 2018 maiden ewes can be registered $150 + GST
Will negotiate a lot deal.
Please contact Danny on 0427 210 204 or email djf85@bigpond.net.au for more information or more photos.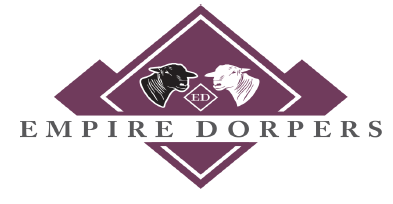 EMPIRE DORPERS D923
NORTHAM WA
Ref: WA413
Date Listed : 02.10.2018

Saturday 13th October 2018
On Property Private Ram Selection Sale – Individual appointments available to view & select your rams. Over 40 rams on offer with a selection of both Black Tag & White Tag Dorper Rams.
Private appointments for Ram selection & purchase
Book now to secure your time slot – limited times available from 9am onwards
Phone Adam or Michelle to arrange your time PH – ADAM: 0448 811 972 MICHELLE: 0427 227 118
EMPIRE DORPER STUD D923 Clackline NORTHAM WA 6401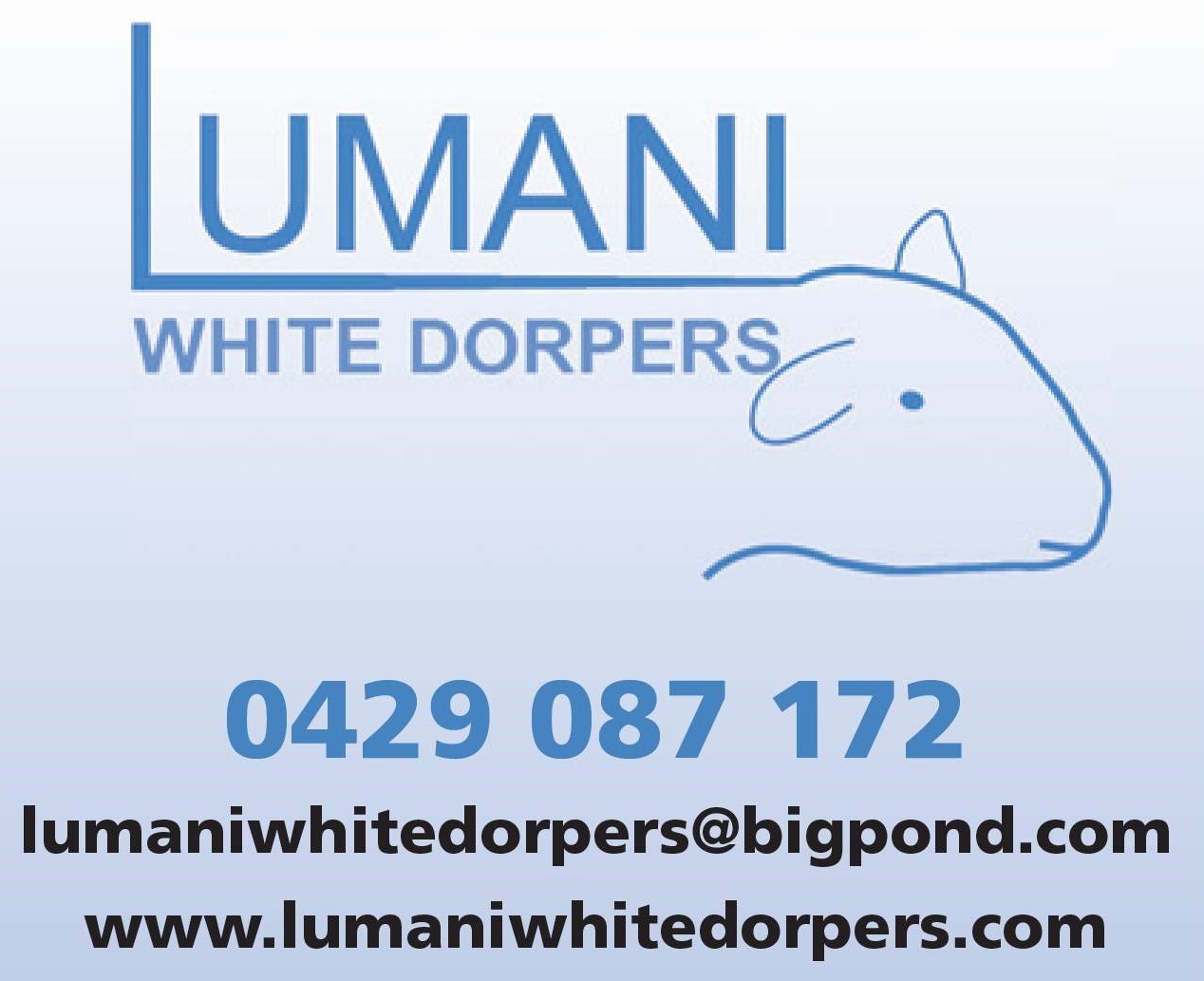 LUMANI WHITE DORPERS WD682
NEAR LANCELIN WA
Ref: WA412
Date Listed : 31.08.2018

WESTERN AUSTRALIANS – SEPTEMBER to DECEMBER 2018
40 White Dorper Rams available for on-farm sales – on JJs Farm, between Regans Ford & Lancelin
Most $770-$1100 with some specials $330-$550
A small number of higher priced elite rams also available
Brucellosis accredited, Dermatosparaxis free; Performance tested with Lambplan figures
Contact Jill on 0429087172 or lumaniwhitedorpers@bigpond.com for more information or see our website at www.lumaniwhitedorpers@bigpond.com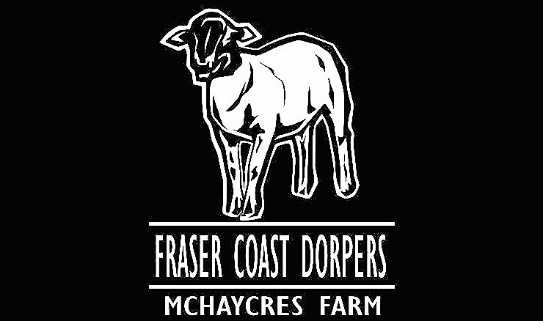 McHAYCRES FARM D1022
HERVEY BAY QLD
Ref: QLD410
Date Listed : 27.08.2018

WANTED TO BUY
Fraser Coast Dorpers, McHaycres Farm – D1022 located in Hervey Bay Qld, is looking to secure 200 commercial dorper breeding ewes.
50% to be proven at lambing, with the balance 50% ready to join.
We are looking for high breed standard conformity, particularly
o Sound feet
o Strong shedding
All stock must be up to date with, drenching and vaccinations and meet all Queensland Bio Security requirements.
Expressions of interest are sought, detailing quantity, age, location asking price and transport options.
Please contact Andrew Hay at Fraser Coast Dorpers, on 0428 328 487 or email mchaycres1@bigpond.com
SPRING FARM DORPERS D716
SPRINGTON SA
Ref: SA406
Date Listed : 24.07.2018

Must be sold; 12 Dorper rams available now, all from Type 4 and Type 5 sire and dams, with genetics from Kaya and Amarula. Robust, large frame, good length, good twining and excellent growth rates. Our average price for rams is $1000-$1200. These rams are available @$550 as we have our next drop of rams on the ground.
Spring Farm is Johnes MN3 status and Brucellosis accredited.
Great muscling, conformation and shedding. "Bred to Deliver".
Contact Richard: 0428 606 420 DORPER STUD PARK D227
WA
Ref: WA407
Date Listed : 14.05.2018

Established 2005 in Western Australia
Stud owner retiring mid 2018
Offering entire stud flock complete as one lot.
A rare opportunity to jump start your stud breeding with genuine top quality animals or add to existing flock with this proven small stud complete with genetics already 'set'. Perfectly prepared to tap into the lucrative export breeder programs (see website)
150 full blood breeding ewes. Excellent quality ready to join now.
20 full blood stud sires. Excellent quality ready to go now.
Check Investment at $410 average/head + GST. No dispersals.
Ovine Brucellosis accredited, Ovine Johnes tested negative.
Closed flock since 2006. Strict property biosecurity plan.
For more information please email dorperstudpark@bigpond.com
Or call 08 9853 1116 or 0402 203 536
More details on the website www.dorperstudpark.com.au