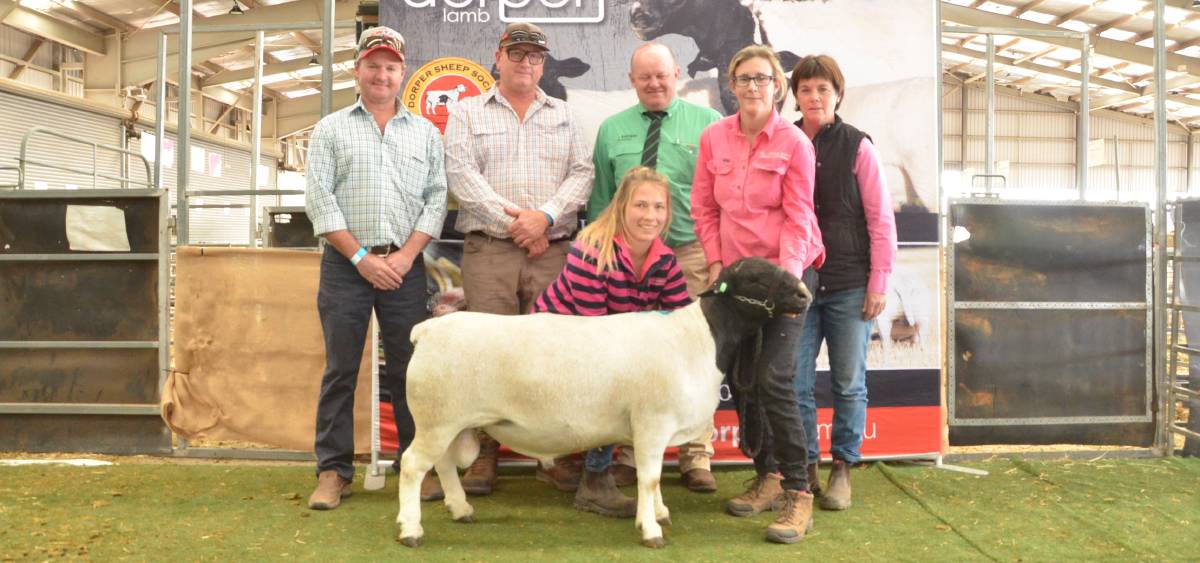 A large Queensland Dorper commercial flock run by Darrawong Pastoral Pty Ltd Partnership, Darrawong Station, Cunnumulla, Queensland, successfully bid to $50,000 to create a world record price for a Dorper ram at the 2020 Dorper Sheep National Show and Sale at Dubbo on Friday.
The large sum was paid for the reserve senior champion Dorper ram of the show section exhibited by the Van Niekerk family based at Moama.
The ram, Dell Dorpers 190321 (ET), was sired by Burrawang Dorpers 140630 of pure Kaya blood and from one Dell stud's top breeding ewes, Dell 140076, the grand champion three years running of the Australian Sheep and Wool Show, Bendigo, Victoria, in 2015,16 and 17 and was the supreme cleanskin exhibit, the first Dorper sheep to gain this interbreed award in 2016.
This ram is one of seven ET lambs from this dam.
"He has a beautiful topline and very correct," Mr Bredhauer said.
"When yo look at a sheep and can't find anything wrong, then you have to buy it.
"We'll join his first to a couple of hundred ewes."
Most of the properties have completed building exclusion fencing to safeguard the large sheep producing operation.
The Two-tooth White Dorper ram classwinner from David Piper's Belowrie stud, Dubbo, sold at $21,000 second top price to the Van Niekerk family's African and Dumisa White Dorper studs, Moama.
Click here to read the full article by Mark Griggs for The Land.