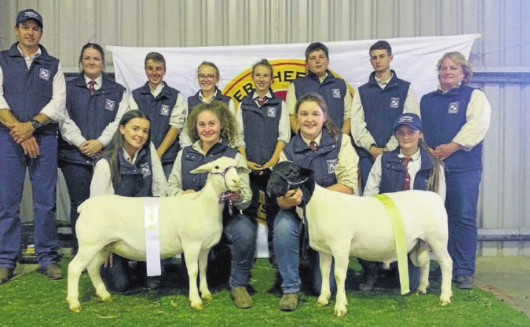 IN 2010, the Hay War Memorial High School became the first school in Australia to establish and operate as a Dorper and White Dorper stud.
Eight years on, the enterprise continues to go from strength to strength, with success stemming from a history of strong genetics, a keen student base and lots of hard work.
History plays a key role throughout the school, which takes its name in memory of the fallen soldiers of the Boer War. It was that sacrifice that gave the newfound Dorper and White Dorper stud its name – Aberline.
"The name Aberline came about as it is the first name on the cenotaph for the Boer War, which took place in South Africa," said James Caughey.
"That's also where the sheep originate from so we have a double connection with South Africa here at the school."
Click here to read the full story by Doug Connor for the DSSA liftout magazine.