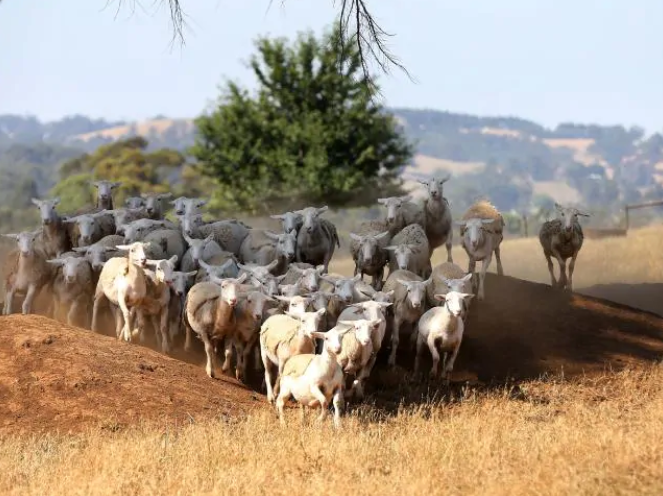 THE snow-covered fields of Minnesota, North America, are a far cry from the rolling hills of West Gippsland where Kristie and Mick Connors run their livestock operation. However, a bad feed of lamb during their four-year term abroad was the catalyst for their "farm to fork" business, Tennessee Tasty.
"When we lived in America, lamb wasn't very popular," Kristie remembers.
Mick adds: "We purchased meat from one of the largest labels and we couldn't even finish it — we fed it to my Kelpie. We paid a lot of money for meat that was fed to the dog."
Kristie adds: "We thought; this is no good, we need to get our own lamb."
So Kristie and Mick began raising lambs on their four-hectare property in Medina, Minnesota. The Connors processed lambs in the snow, as the temperature hovered at or below freezing.
"There were a lot of ex-pats in the area and it became a bit of a joke; we're going over to the Aussies' for some lamb on the barbie," Kristie says, laughing.
Now with their children, Jackson, 8, and Dakota, 7, Kristie and Mick are back in Australia farming on 44 hectares at Lardner.
"Kristie and I are from farming backgrounds and we've always had that passion," explains Mick, who has worked for global agribusiness giant Cargill for 16 years.
"We've moved around a lot with Cargill, including the four-year placement in Minnesota. When we moved home, being from farming backgrounds we didn't want to live in Melbourne."
They run 200 White Dorper sheep and 50 Angus steers, most of which are marketed through their Tennessee Tasty brand — named after Kristie's parents' property in the NSW Macleay Valley.
Click here to read the full story by ZOE RISTROM, The Weekly Times.