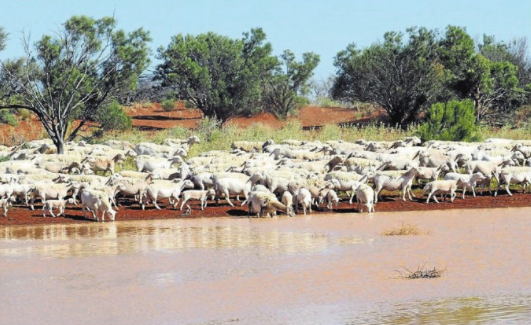 A SWITCH to White Dorpers has given Colin and Jill Greenfield increased management flexibility and marketing options across their South Australian pastoral properties.
Along with their three children, Laura, Anna and Bridie, the pair take care of the 5000 square kilometre Billa Kalina Station, which is north-west of Roxby Downs, along with neighbouring Millers Creek Station at 2000sqkm in size.
The dog fence acts as the boundary between Billa Kilina and Millers Creek which stocks 11,000 White Dorpers and 250 cattle. A further 11,000 White Dorpers and 500 cattle are run at Pernatty. Billa Kalina is home to 4000 Shorthorn cattle in an average year.
"We bought Millers Creek in 1994 and ran Merinos there for 12 years and 2006 was our last shearing," Mr Greenfield said. "We then sold all the Merinos and bought in Dorpers."
Click here to read the full story by Kylie Nichols for the DSSA liftout magazine.