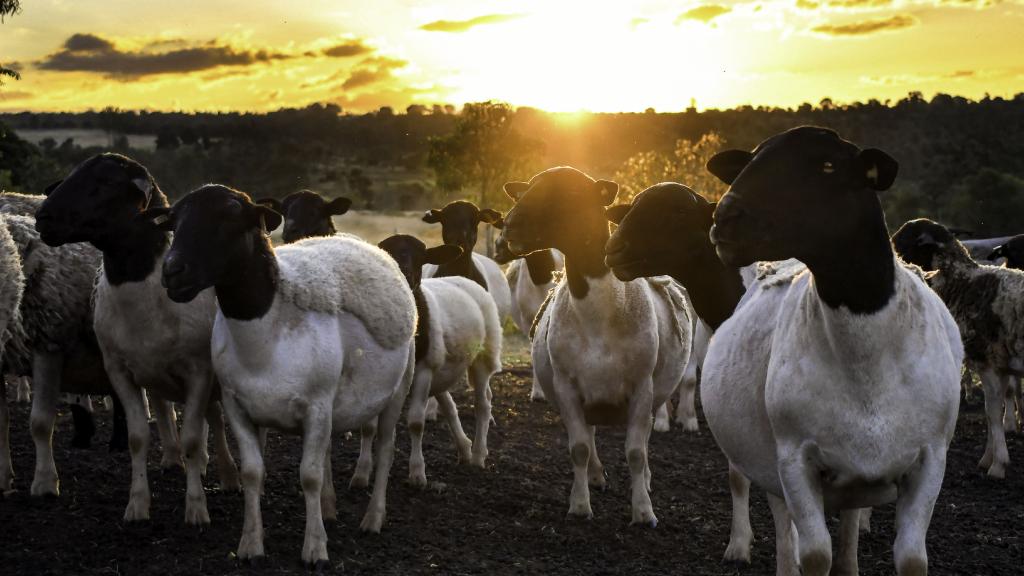 The Sloan family never imagined they would own sheep, let alone a sheep stud. In fact, owning sheep would never have crossed their minds if not for some overgrown grass that needed controlling.
Now, almost a decade on, Michael and Amanda Sloan, along with their daughters Shayli, 6, and Chloe, 4, spend each day surrounded by sheep on their 65ha Dorper stud near Kingaroy.
As a registered stud for just two years, Shayloe Dorpers is new to the game, but the family's passion for the breed and enthusiasm to grow their stud makes for a winning combination.
ACCIDENTALLY DORPERS
THE Sloans were first introduced to Dorpers about seven years ago when caring for Mrs Sloan's grandmother on a rural residential block in Kingaroy. They decided to try their hand at sheep to keep the grass under control.
"We got our first five sheep living at my grandmother's and became more and more interested in the Dorper breed from there."
The Dorpers made a lasting impression on the Sloans, living up to their reputation as a low-maintenance breed, and they kept the sheep when they returned to their family farm.
With their shedding ability, Dorpers do not require shearing, mulesing, crutching or tail docking, and they are non-selective grazers, bred to survive in harsh conditions.
Dorpers are also highly fertile, producing fast-growing lambs, and can breed year-round at lambing intervals of little more than six months, which is a big win for productivity.
DORPERS WITH A DIFFERENCE
THE Sloans are passionate about breeding good-quality sheep for their commercial program, selling to producers and other studs both locally and interstate.
"We only want quality animals leaving here, it's something we're really passionate about," Mrs Sloan said.
"The idea is so they're able to go to any area of Australia and perform their best."
The Sloans pride themselves on their sheep management practices, particularly their choice to not dock their lambs' tails.
"We try to keep our sheep management practices as low stress as possible," Mrs Sloan said. "Tail docking can cause stress to a lamb and set them back in their growth and opens them up to potential infection.
"Because it isn't a necessity with Dorpers, we decided several years ago to no longer dock the tails of all our sheep.
"As a result of them keeping their tails we have had no issues with flies or flystrike, there are no problems when a ewe lambs, the rams can still do their job, and it also gives the sheep sun protection."
Click here to read the full story by EMILY BRADFIELD, for the Rural Weekly.