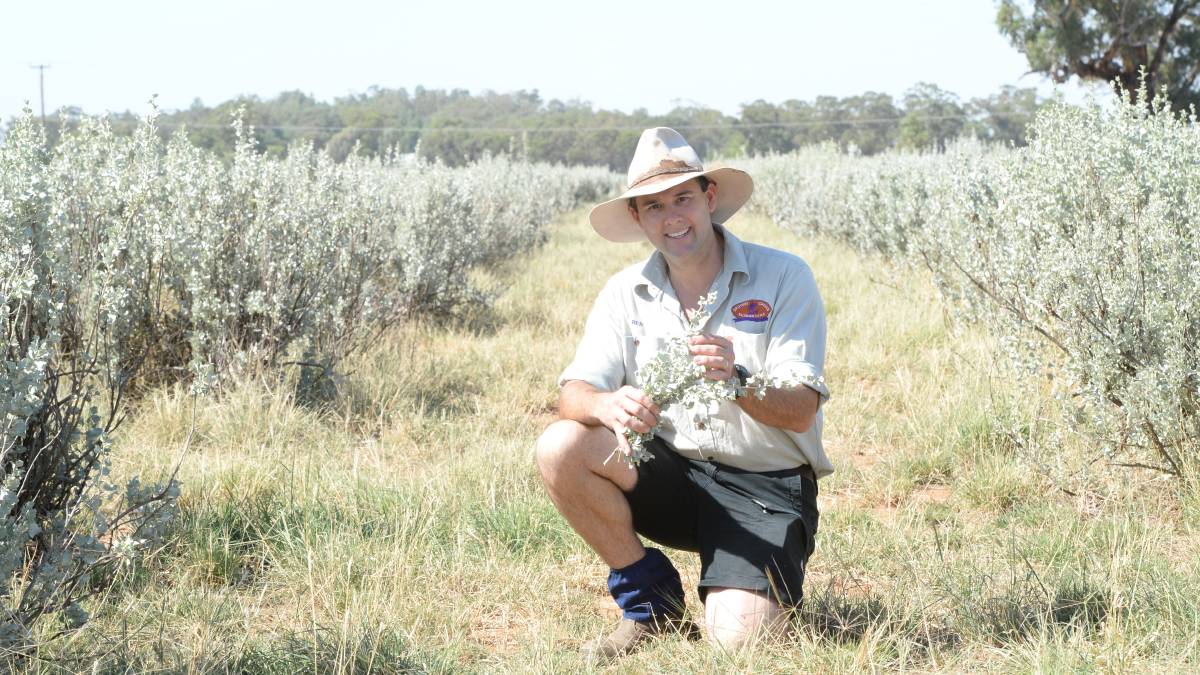 A hardy native Australian plant is helping a central west family drought proof their farm by improving water efficiency, while also value-adding their lamb products.
With an ability to survive in low rainfall areas, while still producing very high grazing performance, saltbush was first planted on Ben and father Andrew Sippel's family farm at Narromine in 1987.
Ben Sippel said his father started establishing the first blocks of saltbush in the Narromine area while he was working as a regenerative officer for Yates.
 "The variety is Old Man Saltbush and it takes about three years to get a block established properly," he said.
"Once planted it is ideal to give it a light grazing after 12 months, then again at two years. At year three it should be established, by the fifth year it should be up and running at solid capacity."
The saltbush is planted in two to five metre row spacings, with 800 plants per acre on the Sippel farm.
"Native pasture such as Queensland Blue grass, Warrigo Summer grass, Mitchell grass and Kangaroo Paw, are grown between the rows," Mr Sippel said.
"The saltbush acts as a keystone species that provides shelter to the grasses, allowing them to grow well."
Every drop of rain falling on the property stays on the property, Mr Sippel said with little to no run off.
"It has helped drought proof our property – we know we have food 14 months down the track because of the water efficiency of the plant," he said.
"Salt bush is very water efficient – it takes seven litres of water to produce one kilogram of dry matter, whereas it takes 23 litres of water to produce one kilogram of lucerne.
Mr Sippel said they have taken weather out of the equation, something that is very powerful in conditions like this.
"The root system of the plant is four to five metres in depth so it holds on in dry times and holds its leaf which is important" he said.
Click here to read the full story by Hannah Powe for The Land.