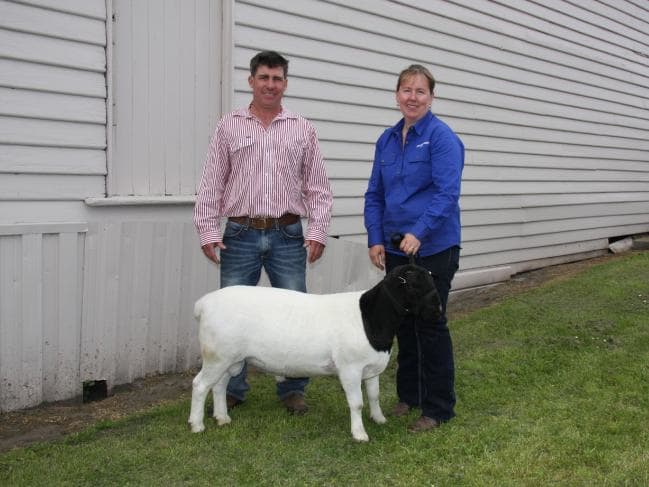 "He's very structurally correct and has a heap of muscling and masculinity traits we'd expect in the Dorper breed," Mr Pagett said.
The couple, who run Mount Dromedary Dorpers, were absolutely thrilled with the result and said they had been bitten with the showing bug.
"We've learnt a lot because we've never shown before, but we'll definitely keep going with it now," Mr Burrows said.
The couple chose Dorpers because they wanted a low-maintenance breed and now have about 40 registered sheep in the stud.
Click here to read the full story by KAROLIN MACGREGOR, Tasmanian Country.