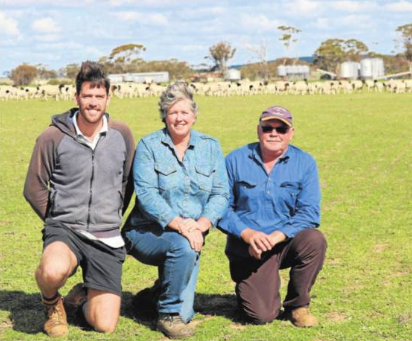 WHEN lambing figures come in at 236 per cent for the 2017 season, the question on everyone's lips is, how and where do I sign up?
The answer, according to the Ray family at Karlgarin, is with the mighty Dorper.
The highly fertile, fast-maturing and robust nature of the Dorper has enabled Liz, Peter and their son Michael to transition to two joinings a year, increasing lamb production two-fold and as a direct result, their profits.
It has become a rewarding venture for the Ray family, who at one stage in the late 90's were considering destocking their 5000 hectares of arable country altogether and moving to total cropping.
A heavy frost in 1998 swiftly shelved that idea and instead the Rays looked at introducing a prime lamb breed that would be less work than their Merino flock and more productive.
Click here to read the full article by Caitlyn Burling for the Prime Lamb feature in The Farm Weekly.