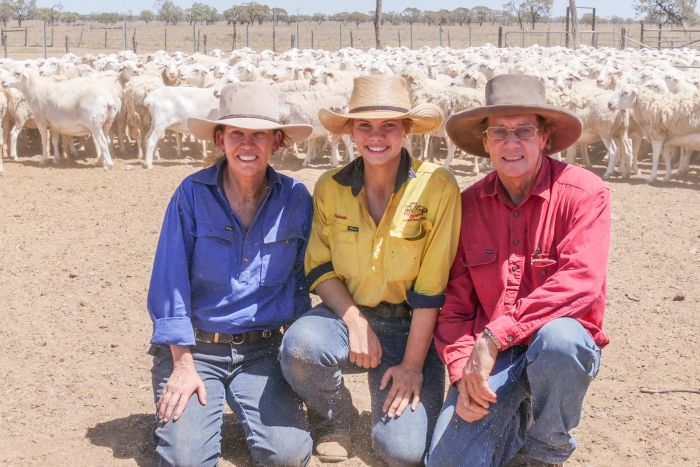 A controversial move from wool to meat sheep is paying off for a western Queensland family.
The area has long been renowned for its wool production but in recent years sheep numbers have dropped as drought and wild dogs took a hold on the west.
Exclusion fencing in recent years have proven to be a game changer, with producers able to get back into sheep.
While Merinos still rule the west, there are some graziers who have looked to take advantage of recent meat sheep prices.
David and Claire Patterson from Arrowfield Station, south of Longreach, had to destock their property three years ago due to drought.
They are now back in action with a Dorper sheep flock and a whole lot of exclusion fencing.
Click here to read the full story by By Hilary Cassell and Kelly Butterworth for ABC.