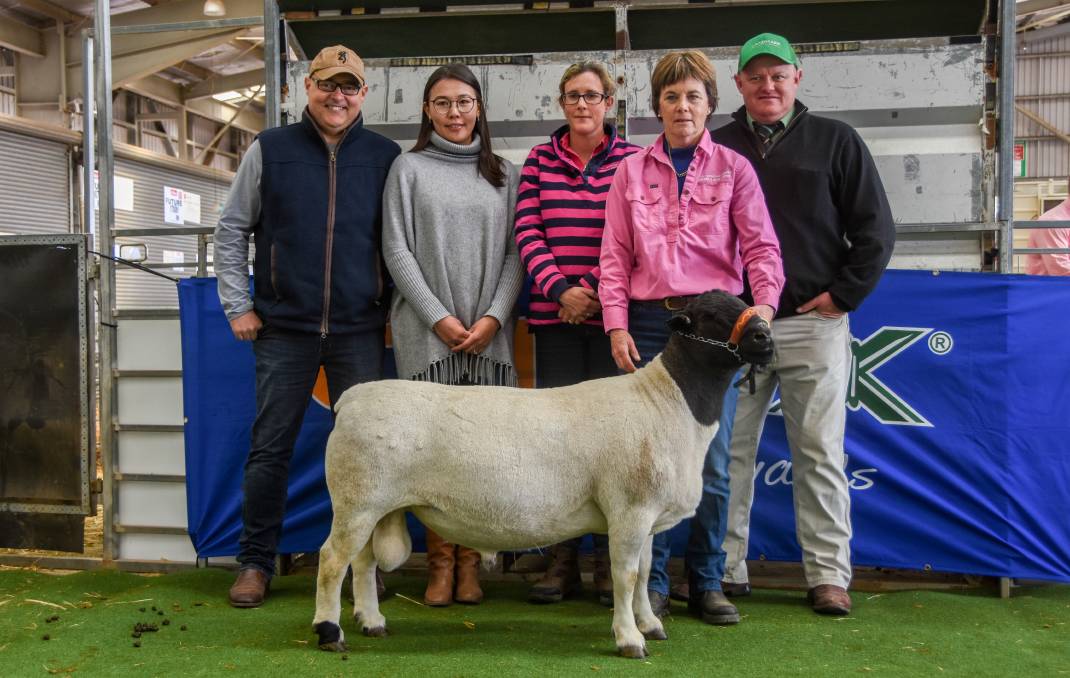 LEADING studs from across Australia are preparing for the 2019 National Dorper and White Dorper Sale at Dubbo on September 4.
Eighteen studs, coming from Western Australia, South Australia, Victoria and NSW, will have 86 animals on offer, with 36 Dorper rams, 40 White Dorper rams, four Dorper ewes and six White Dorper ewes catalogued.
At the 2018 Dubbo national sale, the van Niekerk family, Dell, Dumisa and African Dorpers, Moama had a successful show, with their Dorper ram Jackpot topping the sale at $9500. Overall, the 34 Dorper rams averaged $2129 and 12 Dorper ewes topped at $2800 for an average of $1141. The van Nierkerk family's ram African Secret sold for $7000 and topped the White Dorper portion of the sale, which averaged $2058.
This year's sale will be livestreamed and online bidding will be available through AuctionsPlus, with lot photos and details available on the AuctionsPlus website.
All sale animals will be classed by three DSSA inspectors – Adrian Veitch, Marius Loots and Christo Harmse – prior to the sale, and all lots will be scanned for weight, eye muscle depth and fat scores.
Feedtech Feeding Systems and Offisider Ag will be in attendance providing demonstrations on the day.
The national sale is sponsored by The Land and Dubbo Regional Council.
Click here to read the full story by The Land.