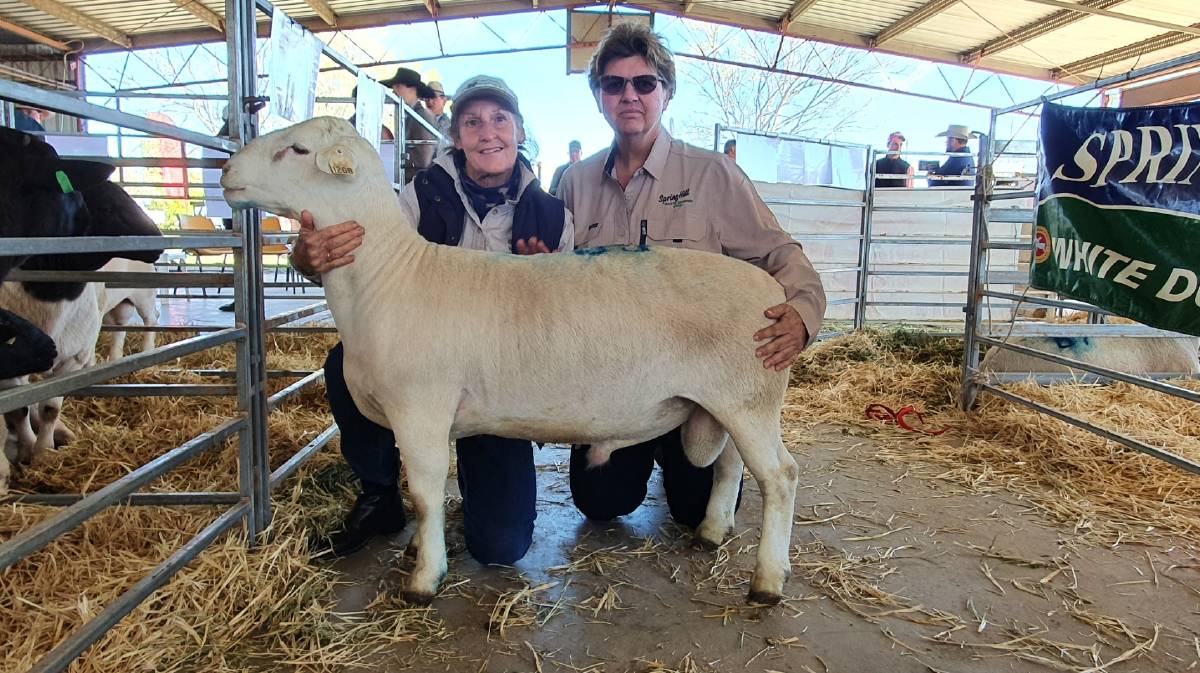 The Qld Multi Vendor Dorper and White Dorper ram sale at St George on Monday achieved its best ever result in spite of border closures restricting vendor movements.
Elders St George penned a reduced yarding of 58 rams, with 56 going to new homes for a clearance rate of 96 per cent.
Justin and Lorroi Kirkby of Amarula Dorpers, NSW, achieved the top price with the sale of Amarula 198264, sired by Crusty (AI) (ET), to Henry Dorpers of Allora.
The second-top priced Dorper ram was offered by Paul and Melissa Southern and family of Boonoon, Thallon, and purchased by LG and LE Jukes and Sons, Tregoning, Morven, for $4500.
The Southern family also made the third-top price, when OJ and KL Betts, Bidderston, secured their new sire for $4200.
Click here to read the full story by Jane Lowe for the Queensland Country Life.