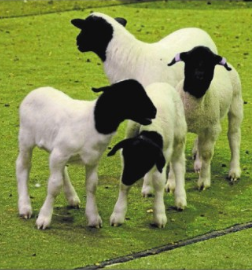 Given the widespread economic and animal health impacts inflicted on Australian sheep flocks by Ovine Johne's Disease and Ovine Brucellosis, industry leaders are calling on producers to familiarise themselves with up-to-date management procedures to reduce infection risk.
The current OJD Management plan was set to expire at the end of June, with new best practice outcomes to follow, based on feedback and revisions from the existing plan.
Robert Suter, president of the Australian Sheep, Camelid and Goat Veterinarians, and senior veterinary officer for sheep with Agriculture Victoria, said producers should take several simple steps on property to improve the safety of their flocks.
"If you are in a moderate to high prevalence area for OJD and you know the disease occurs in your district, the best management practice is to vaccinate before lambs are 16 weeks old and keep your sheep well fed." he said. Mr Suter said producers must seek assurances when trading sheep about the origins and animal health history of the purchased flock.
To read the full story by Doug Connor for the DSSA liftout magazine, click here.