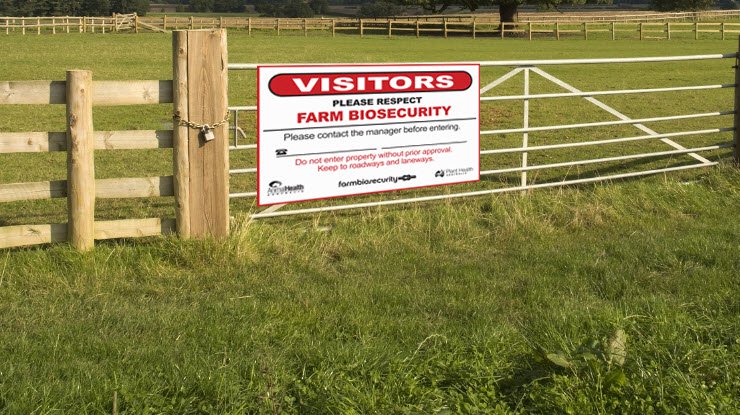 Following the launch of the Aussie Farms online interactive map earlier this year, as well as recent occurrences and ongoing threats of animal activist intrusions, Meat & Livestock Australia (MLA), in partnership with the red meat industry and National Farmers Federation (NFF), continues to provide information and support to red meat producers.
This includes background information about the Aussie Farms website, what actions producers should consider taking now and what to do if producers encounter trespassers on their property.
NFF and the red meat industry is deeply concerned that personal details of individual properties are featured on the Aussie Farms site – given that many of these farms are also family homes. Trespassing on farms or entry without prior permission presents a substantial biosecurity risk that could be detrimental to the health and well-being of livestock. It also presents a safety risk for farming families and their employees.  Producers are urged to discuss within their enterprises what they will do in the event of a trespasser entering their property and develop an action plan.
If you do encounter a trespasser on your property, the following steps are recommended:
Contact the police to report the intrusion.
Ensure the safety of your family, farmworkers and livestock. Take immediate action to inform everyone on the property of the intrusion.
Request that the trespassers identify themselves and explain why they are on your property.
Inform them the police have been called and calmly ask them to leave your property.
Record trespasser activities – footage of faces and vehicle registration numbers. Note any identifying features of the trespassers, especially if they interact with livestock or enter your house yard.
When able, compile a written record of what happened and update your Biosecurity records. For more information on Biosecurity planning refer to these resources or contact Integrity Systems Company on 1800 683 111.
Information provided by MLA. To read on, please click here.