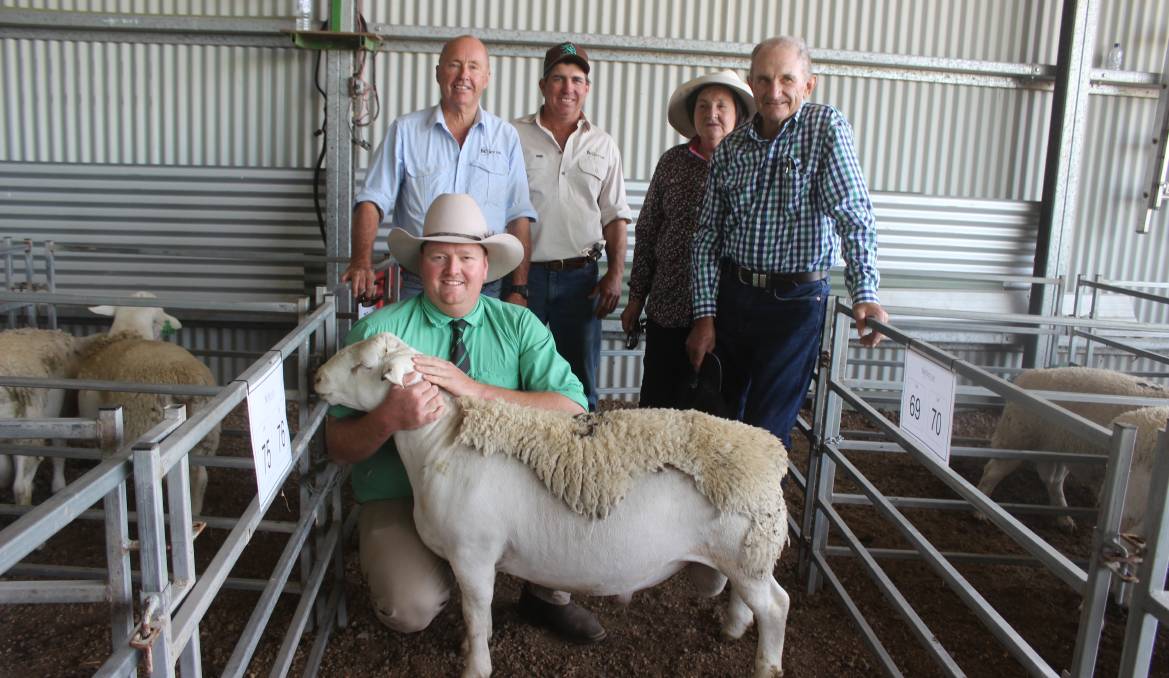 A White Dorper ram created a new record on-property price for the Curtis family of Bellevue Dorper and White Dorpers, when it sold for $18,500 at auction, near Millmerran on Friday.
Overall 120 rams sold to average $2457. In a breakdown of the catalogue 60 Dorper rams sold to average $1907, while 59 White Dorpers sold to average $3015, and one Dorest Horn ram sold for $2600.
The Donaldsons said they were looking for a quality outstanding stud ram and lot 49 ticked all the boxes for them.
"It was his confirmation, beautiful balance and data including low birth weight fig fat figures which were impressive," Mrs Donaldson said.
This ram scored a maximum five points under the Bellevue Stud's Ram Evaluation Guide which gives rams a score to assist buyers with their selection.
The underbidders were Wayne and Karen Dingle, Boondarra White Dorpers and Smit Dorphers, Mungallala, who successfully purchased the top priced Dorper ram for $8200. who will be used over their Smit stud ewes.
Stud principal David Curtis said it was very pleasing to create a new top price and sale average.
CLICK HERE to read the full article by Helen Walker for the Queensland Country Life.