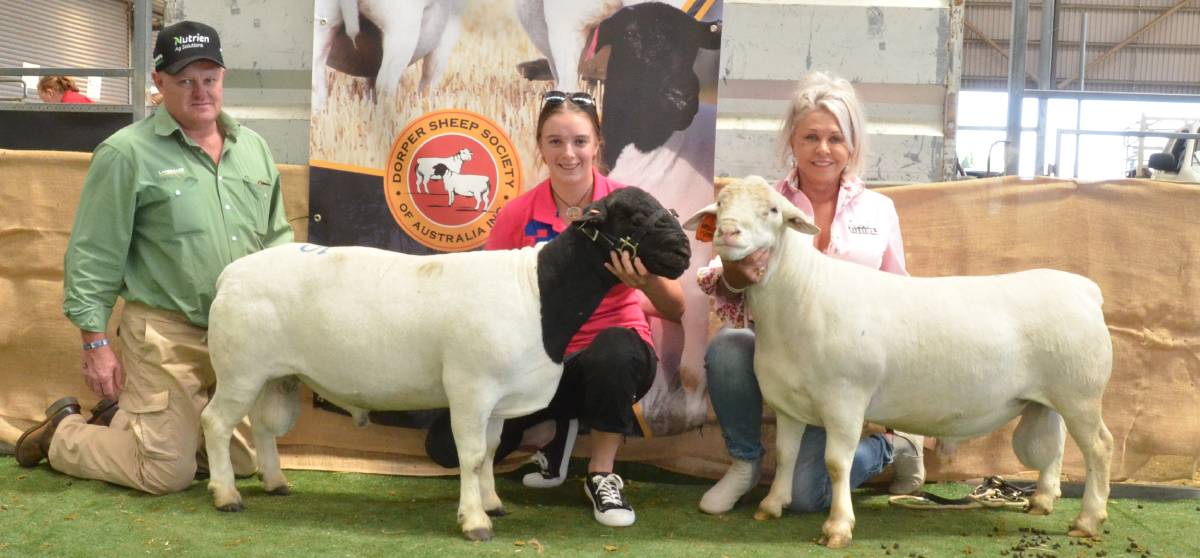 FOUR buyers from Queensland and 10 from NSW secured 27 rams at auction during the 2020 Eastern Region Dorper and White Dorper sale at Dubbo on Friday.
Eleven of 24 Dorper rams from seven vendors sold to as top of $5000 to average $1273 while 16 or 28 White Dorper rams from six vendors topped at $4000 and averaged $1675.
Nomuula's four Dorper rams averaged $1900 while the stud's six White Dorper rams also averaged $1900.
The $5000 sale-topper, the embryo transfer son of Kaya 160921 and from Nomuula Cygnet ET sold to Melanie Hurley, Melete Dorpers, Kogan, Queensland, for stud sire duties within her 70-ewe stud flock.
Click here to read the full story by Mark Griggs for The Land.