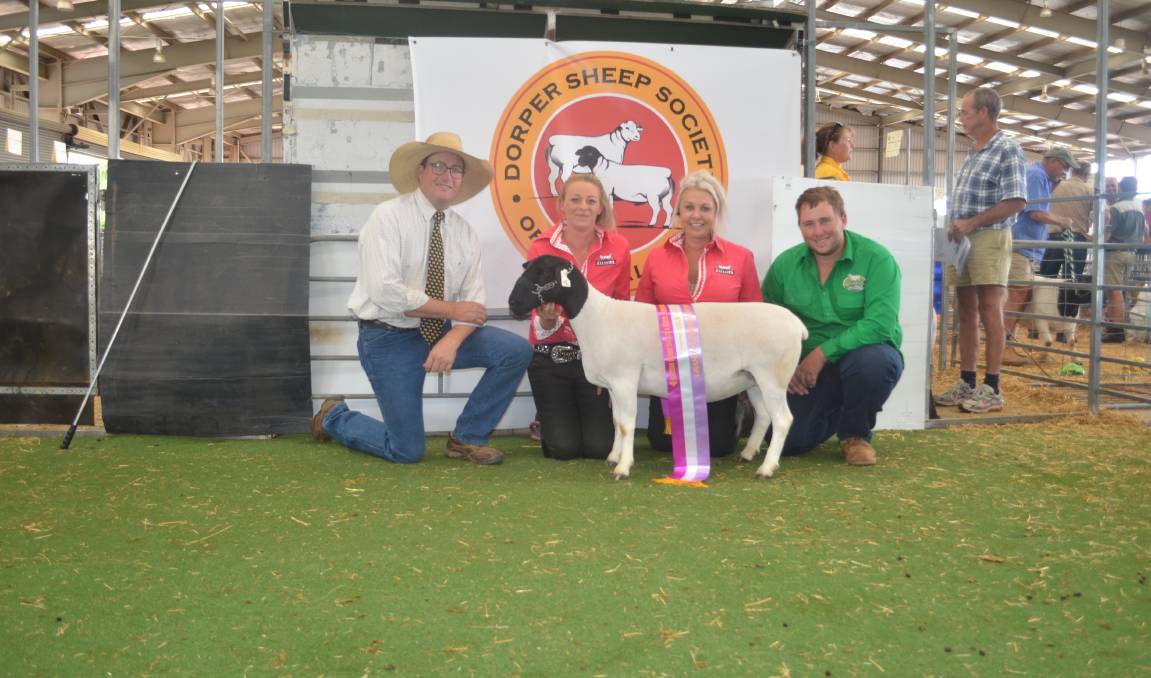 TAMWORTH based Dorper and White Dorper stud, Nomuula, has taken out the top awards again this year at the 2019 Eastern Region Show and Sale held at Dubbo.
Nomuula stud principal Cherilyn Lowe claimed the most successful exhibitor awards for both the Dorpers and White Dorpers.
"We worked very hard to get the genetics, sound confirmation and true to breed standards," Mrs Lowe said.
The broad ribbons started with their junior champion Dorper ewe, Nomuula 180044.  Nomuula 180100 received the reserve champion.
They also took out the senior champion Dorper ewe with Nomuula 170062 who was later sashed grand champion Dorper ewe.
The stud then took their White Dorpers to the mat to achieve champion junior White Dorper ewe with Nomuula 180023 and reserve champion White Dorper with Nomuula 160036.
Champion senior White Dorper was Nomuula 160036 who was also awarded the grand champion sash.
Other studs of note in the ewe section were Old Munbilla who took out the reserve champion senior Dorper ewe and Harewood Dorpers who received reserve champion senior White Dorper.
Click here to read the full story by Lisa Duce for The Land.