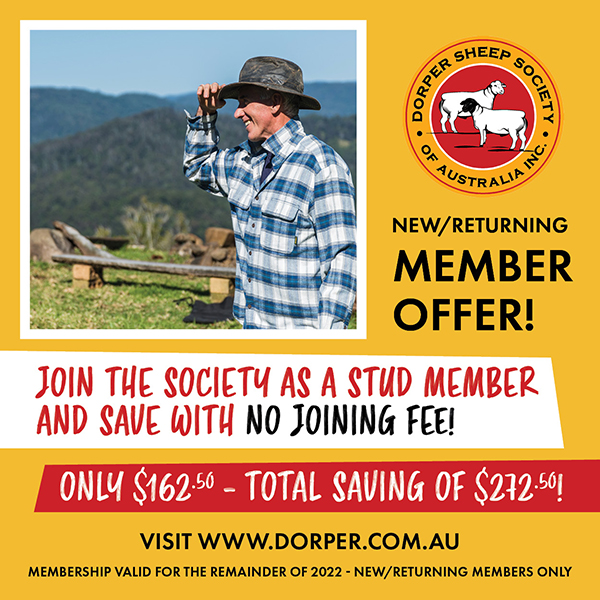 Now is the perfect time to SIGN UP and SAVE, with our New/Returning Member Offer!
Join the Society as a Stud Member now for only $162.50 and pay NO JOINING FEE!
That's a total saving of $272.50, while retaining all the perks of a full membership!
This offer is only available to new members or past members who wish to reactivate their membership.
Membership is valid for the remainder of 2022.
Considering Membership?
The Dorper Sheep Society of Australia offers an abundance of valuable benefits as part of their membership, including access to:
Online registration system to verify pedigrees and increase markets
Members Mighty Networks group, complete with online library-style access to Dorper related information, all in one convenient location
Education courses and practical workshops
Up-to-date industry information
Exclusive online webinars targeted at providing value to members through education
Qualified inspectors to help improve flock quality
Member discounts with DSSA partners
While also receiving:
Representation on the society website
Contact with a national network of proactive breeders
An invitation to participate in DSSA shows and sales throughout the country
An opportunity for committee involvement at different levels