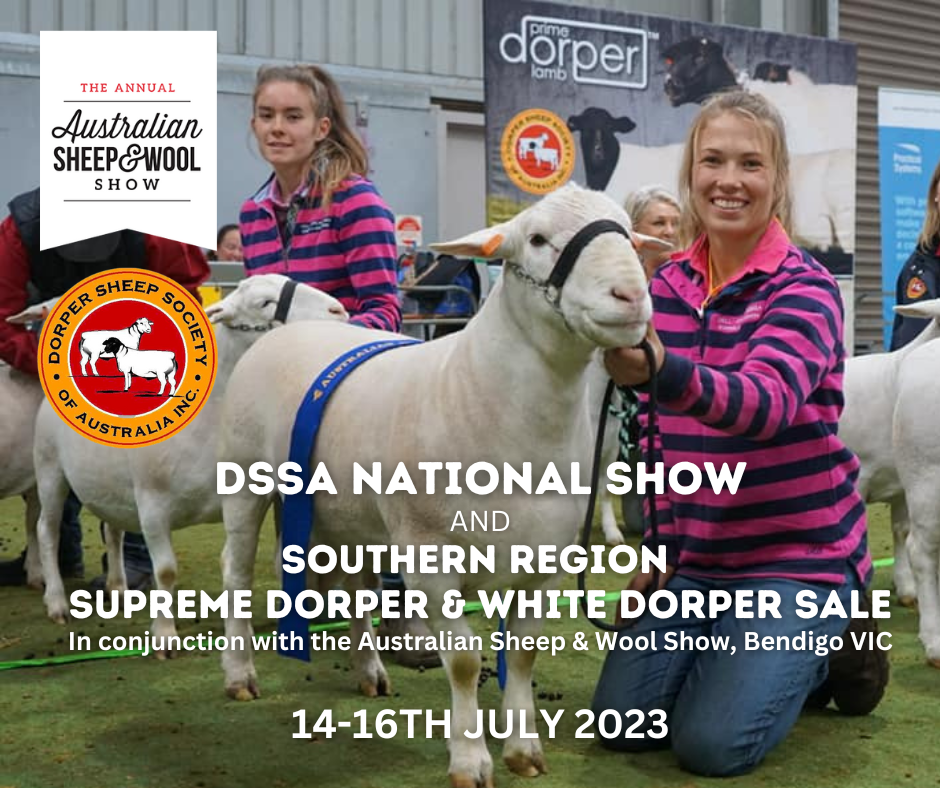 MEMBER NOTICE
The DSSA are seeking expression of interest from exhibitors and vendors for the National Show and Southern Region Sale.
This year's National Show will be held in conjunction with the Australian Sheep and Wool Show, and the Southern Region Supreme Dorper & White Dorper Sale.
To submit your interest in showing or selling at the event, please email Sara at dorpereo@abri.une.edu.au.