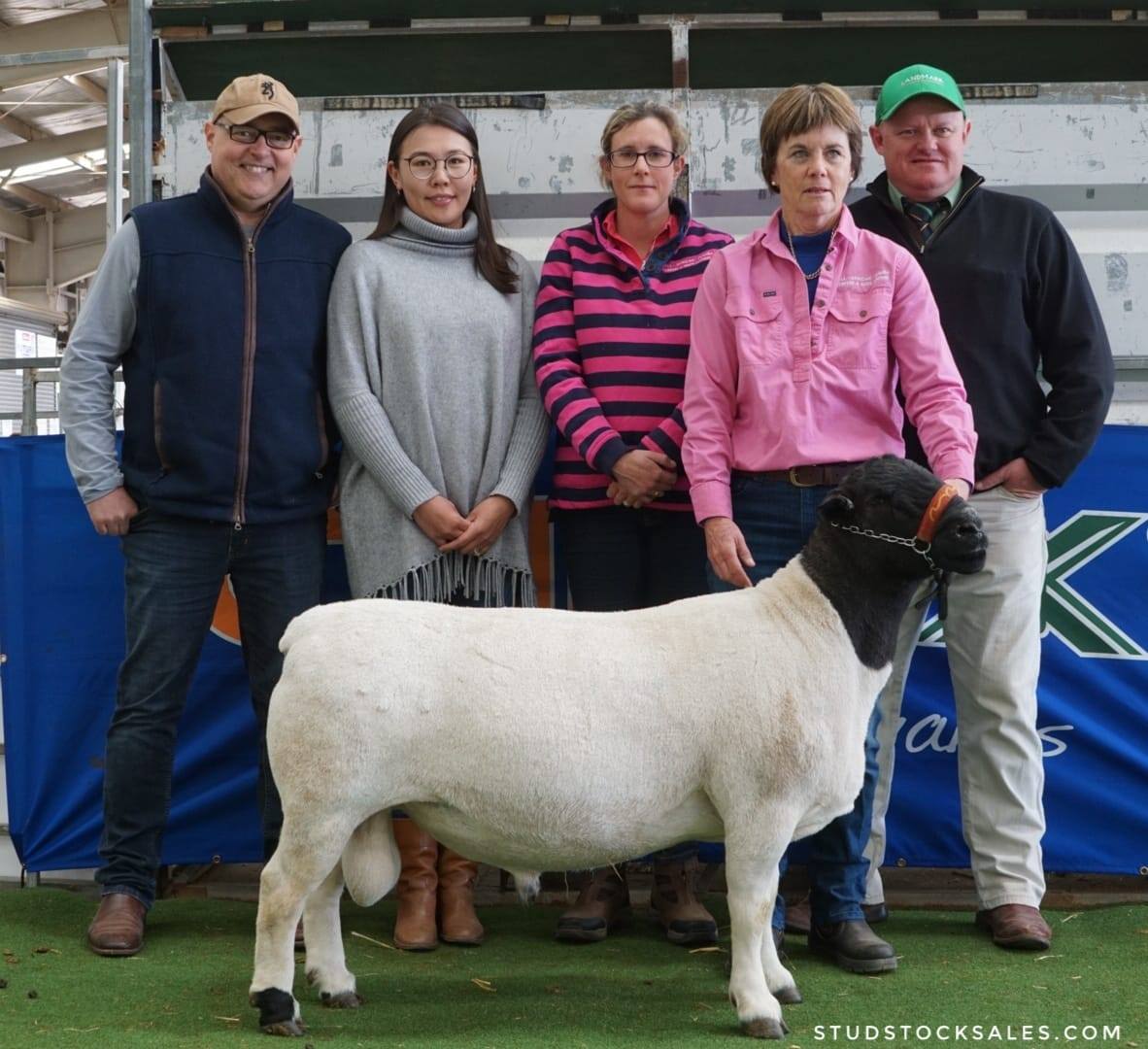 DSSA National Sale, Dubbo NSW
Wednesday 5 September 2018
A huge thank you to the vendors, bidders and under bidders. The DSSA would also like to thank the national sale committee and volunteers who donated their time and effort preparing for the sale and setting up at the showgrounds, it was very successful and enjoyable event.
29 White Dorper rams sold to $7000 (Lot . African 'Secret' 160536 to Wirlinga Park White Dorpers and Dorpers) & av. $2058
33 Dorper rams sold to $9500 (Lot 51. Dell 'Jackpot' 160906 to Khan Dorper Stud, Goodooga NSW) & av. $2072.
12 Dorper ewes sold to $2800 & av. $1141
6 White Doper ewes sold to $900 & av. $650.
Thank you to Christo Harmse, Murray Connan and Justin Kirkby for classing the sale animals.
A huge thank you to the major sponsor, Fairfax Media and sponsors Shearwell, Tridecton (Virbac), Hecton Products, Landmark, Clipex, Practical Systems and Cattlemans Motor Inn. These valuable sponsors make events like these possible.
Photo Credit: studstocksales.com