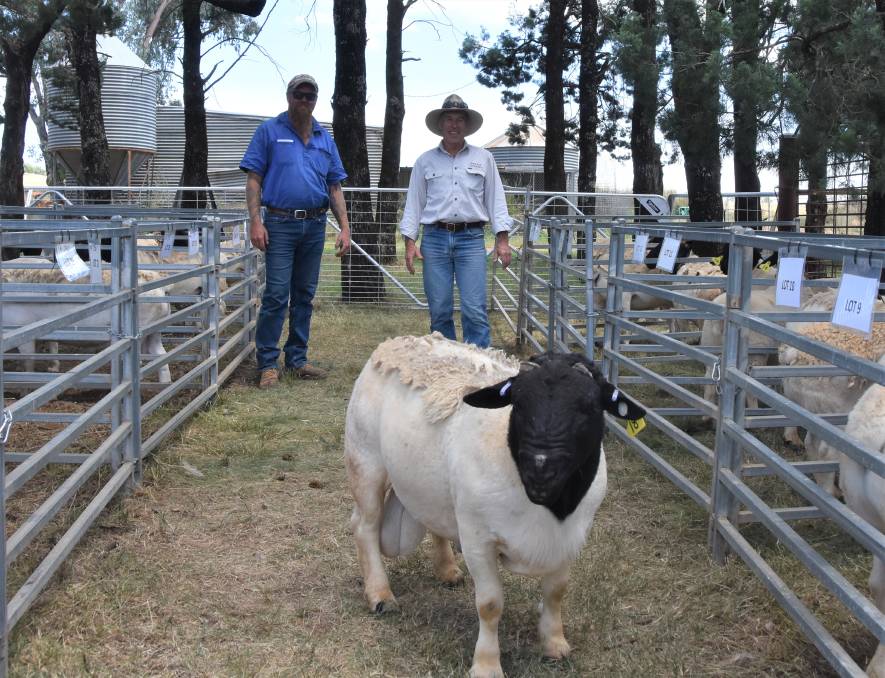 Merlin Dorpers held its annual 2022 on-property ram sale at Attunga on Monday with a different look to previous years.
Combined with two other studs, Bilgamma Dorpers and Tuckeroo Dorpers, 52 rams were offered with 46 sold during the Helmsman style auction.
One of the two sale-topping rams that went for $2400 belonged to the Balla family.
The 18-month-old, twin-born ram Merlin tag 200053 weighed in at 98.5 kilograms and was sired by Winrae 174165. He sold to return buyer Rod Digby, Bingara.
"This ram was the complete package; well-balanced rump, good feet and looks to be a full shedder," Mr Digby said.
"I prefer the full shedding Dorpers and Terry does a great job here producing them. They're a low maintenance, highly productive meat sheep."
The Wee Waa-based Bilgamma Dorper stud will look to keep its invitation to take part in the sale after they had a full clearance of 20 rams with an overall average of $1280.
Click here to read the full article by Andy Saunders for The Land.