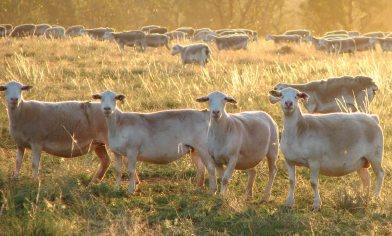 WITH lamb prices continually increasing, workers hard to find and shearing teams stretched, meat sheep are becoming an attractive prospect.
While they may be known as less labour intensive, handling has started to become a challenge with fast weight gains and the animals' ability to jump.
For most Australian meat sheep, rams often weigh between 100-120kg-plus and ewes weigh between 50-80kg.
But David Paterson from Kaloola Station near Longreach said the main handling challenges came at lamb marking time due to the animals' fast growth rate.
"We had lambs on the ground in a six-week joining period and the early lambs that were seven or eight weeks old were big and strong," Mr Paterson said.
"With their weight gain so much faster than a Merino, we realised we needed to purchase better handling equipment to make life easier."
The Paterson family moved into meat sheep after years of drought, which had led to the destocking of their Merino flock.
Click here to read the full article by Sheep Central.