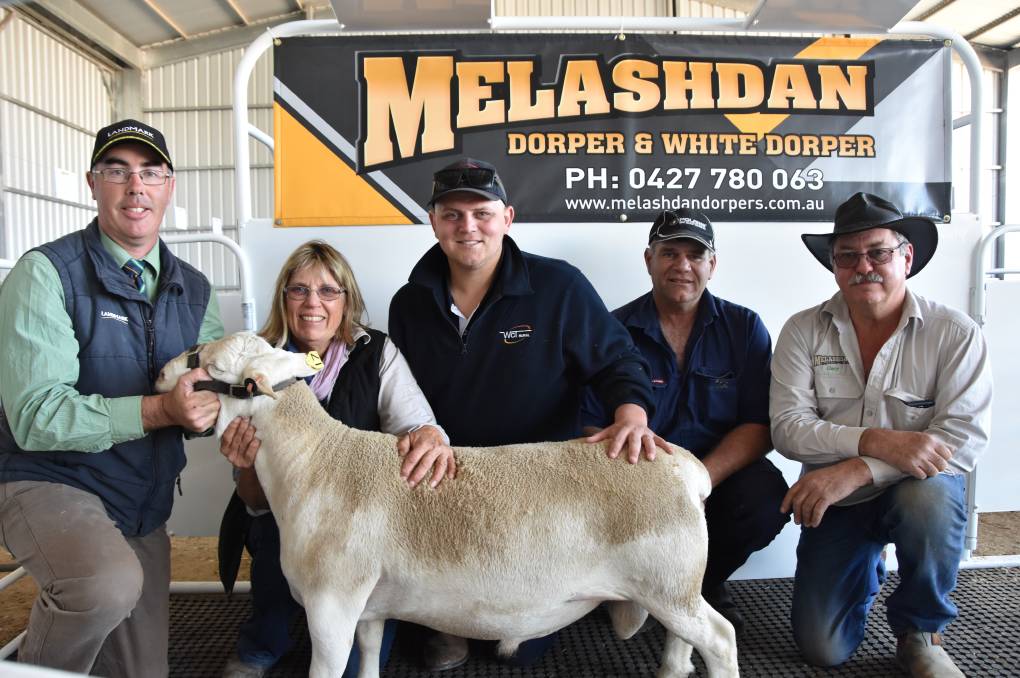 A decade of genetic progress was on display at Melashdan Dorper and White Dorper stud near Tumby Bay and although sales were down on the previous year, the quality of stock continues to grow.
The stud held its 10th on-property sale on Tuesday, selling 49 of the 71 rams offered at an average of $910, down from $1070 the year before, with another five sold after the sale at $600 each.
Fifty five white dorpers and 16 dorpers were offered with the top priced ram bought by Bill Herde of Rudall at $1700.
The 86 kilogram white dorper ram is by Burrawang sire 160004 and had a weaning weight seven kilograms, a post-weaning weight of 11.1kg and a post-weaning eye muscle depth of 1.9 millimetres.
Mr Herde said he liked to have high-growth rate rams to produce bigger lambs sooner.
He said this was the third Melashdan ram sale he had attended.
"I think they are well bred, quality dorpers suited to Eyre Peninsula cereal production country," he said.
Mr Herde finished the sale with four rams, including the second top priced ram which weighed 95kg, had a weaning weight of 6.2kg, post-weaning weight of 10kg and post-weaning eye muscle depth of 1.5mm.
Click here to read the full story by Jarrad Delaney for Port Lincoln Times.