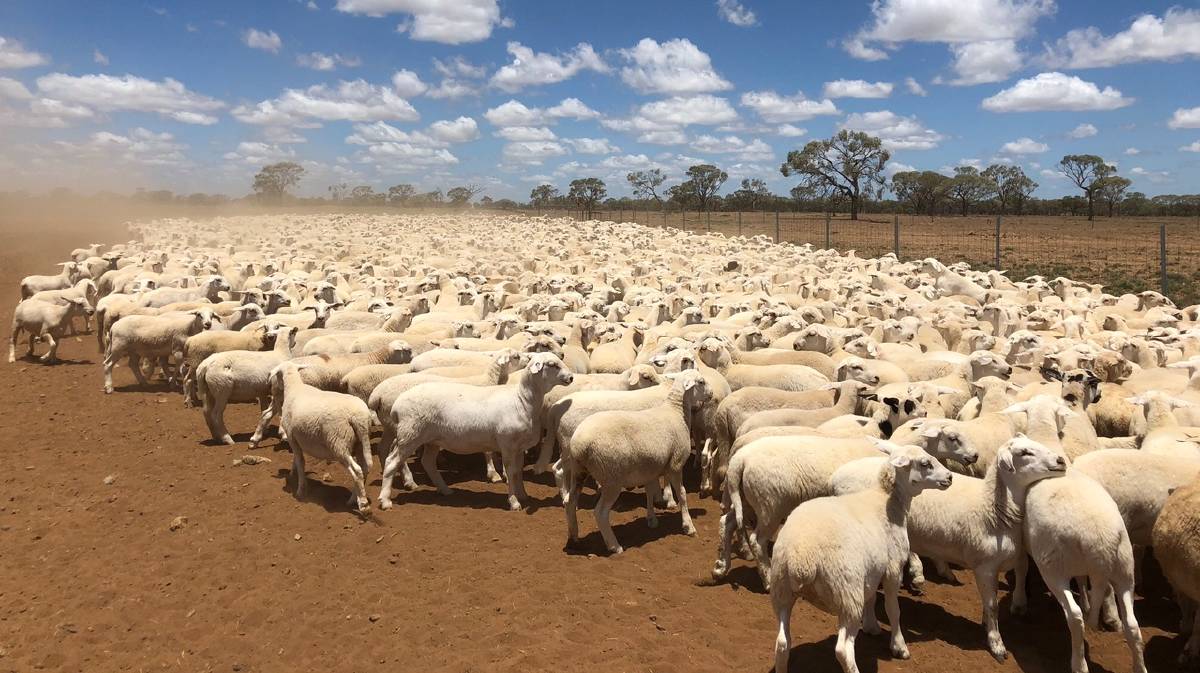 "WITH a production philosophy aimed at ensuring stock suit the climate and terrain in which they run, Clare and David Paterson have made the transition from Merinos to meat sheep.
Located 100 kilometres south of Longreach, Qld, at Kaloola Station, the Paterson family have introduced White Dorpers and Australian Whites to their operation.
They run 7000 White Dorper breeding ewes and 100 head of crossbred cattle across their combined 41,682 hectares between four properties. But they can have up to 12,000 head on farm at any time with lambs, according to Mrs Paterson."
……..
"In 2015, the Patersons completely destocked their properties due to both severe drought and wild dog issues.
"During this time on our original two properties, we spent the year fully dog and feral animal fencing as we had no stock on at all," Mrs Paterson said.
"The Dorpers are certainly very productive but the main reason we changed was for their hardiness and more of the adaption to changing climates.
"We can't change the climate, so we had to change the stock."
Click here to read the full story by Kate Loudon for the Farm Weekly,