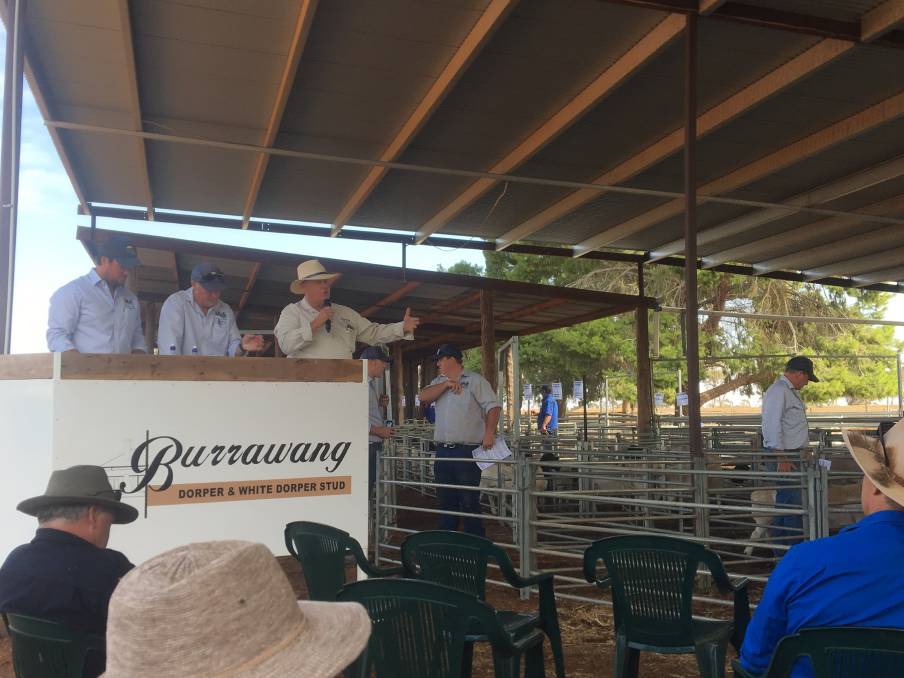 When Burrawang Dorper and White Dorper Stud was looking for a way to maximise results while cutting both expenses and labour costs during the drought, they took a good hard look at their feedlot operation.
"The drought has us all having to feed sheep at one time or another. In the past we have done it like a lot of people by putting hay and some lick feeders in a confined area," Burrawang owner Graham Pickles explained.
"We knew it was not that efficient but on meeting Aidin Larke, an animal nutritionist, we realised our conversion of feed to weight gain was around 5.5kg to 1kg," he continued.
"Aidin explained if we had a well managed feedlot we should be putting on weight at 3.3 kgs of feed to 1kg weight on our lambs."
Mr Pickles knew they had to get their labour costs down as well as their feeding cost. So Mr Larke took him on a tour of feedlots.
"We saw four different feedlots from Cowra to Victoria and South Australia," he said.
"Feedlots ranging from millions to build and $100,000's to build. The owners were all generous with their time and information. We got a lot of great ideas."
In the end, they built a very cost effective and efficient feedlot at Burrawang. The ration is 75pc barley, 20pc lupins and 5pc acid buffer and micronutrients from Animal Nutrition.
The feedlot has continuous flowing water, which is being filtered and recycled along with induction pens that allow them to micro manage the initial intakes during the induction period.
"After the drought, when we do not need it to finish lambs, it will be used for early weaning or, if ewes need a boost before joining, it will add to the farm capacity and be a very useful management tool," he said.
On Sunday, March 17,  Burrawang West Station Ootha hosted a highly successful field day, to share their new found wisdom with others. More than 100 people attended the special event.
It included talks by both Mr Larke and the team of engineers, which helped build the 1200 head feedlot for less than $20,000.
The event received glowing reviews from all in attendance. They felt it was a great learning experience.
Click here to read the full story sponsored by Burrawang Dorpers in the Queensland Country Life.