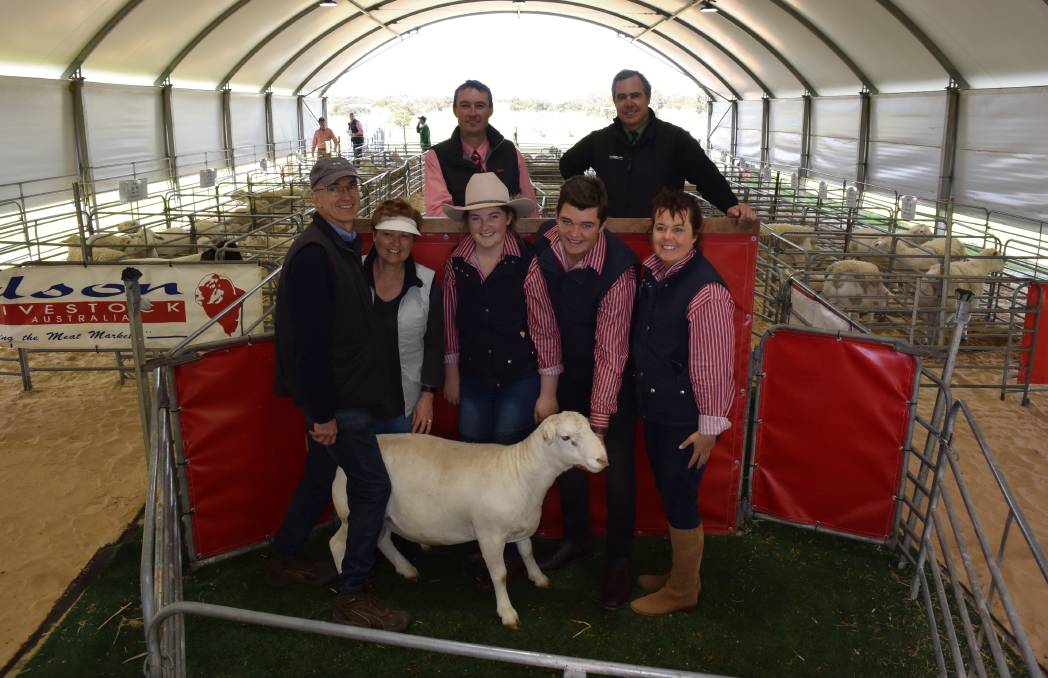 THE Crozier brothers from Ivanhoe, NSW, were first-time buyers at the Red Rock and Edson Livestock on-property sale at Keith on Friday, securing a large number of White Dorper and Dorper rams and helping the sale to an improved clearance rate.
Red Rock hosted the sale, and offered 46 White Dorpers, of which 42 sold to $2200, and averaged $1312.
Edson Livestock, Keith, sold 20 Dorpers of 21 offered to $2000, averaging $1290, and also sold seven of 12 Ultra White-White Dorpers to $1200, averaging $943.
Rick Crozier bought 11 rams to $1800, averaging $1423, while Ben Crozier, bidding for Crozier Pastoral, secured eight rams to $2100, averaging $1713.
The sale's other main volume buyer was DL&AG Bury, Quorn, who took home 17 rams to $2000, averaging $959.
The $2200 top price ram was achieved by lot 73, a May 2018-drop White Dorper ram, sired by RR160165, which has been used extensively by the stud. The 90-kilogram ram, a twin, had a weaning weight of 33.5kg, 42.5-millimetre eye muscle depth and 6mm fat depth.
Ros and Randell Brown, Arnar Pty Ltd, Hindmarsh Tiers, bought the top price ram, and secured one other at $800.
"We're looking for clean skin, and we've come away with two great rams which we're very happy with," Ms Brown said.
Click here to read the full story by Claire Harris for the Stock Journal.