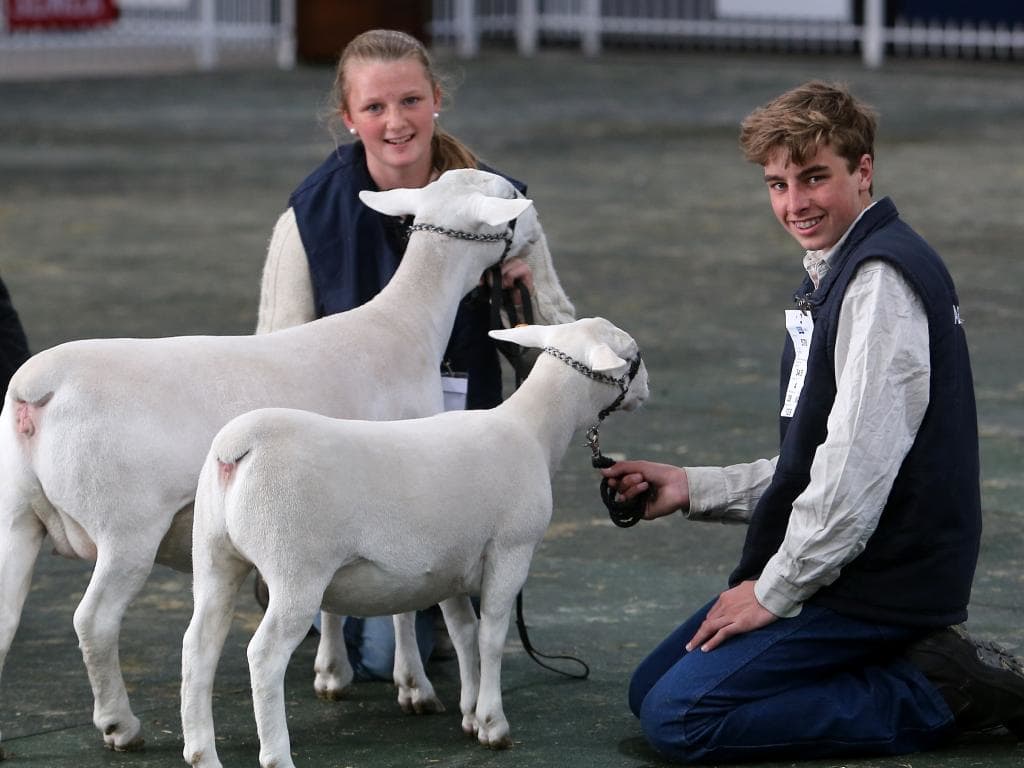 A GROUP of students from Hay in the NSW Riverina made the trek to the Royal Melbourne Show and returned with extra luggage.
They took home ribbons for champion and reserve champion Dorper ram, supreme champion Dorper exhibit, the sires progeny group, breeders group, and champion and reserve champion White Dorper ewes.
"We've almost had a clean sweep this year," teacher James Caughey said.
"We normally train every lunch time I'm available and that involves training the sheep to be handled, shearing them, getting the gear ready and the day before we come down we wash them and get them ready to travel."
The school's Aberline stud was founded in 2010 with help from the Dorper society.
Click here to read the full story by Peter Sommerville for The Weekly Times.