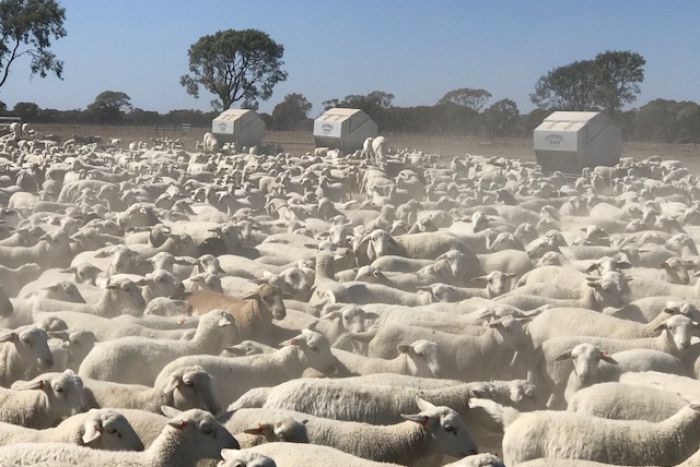 An African sheep breed which calls the Kalahari desert home is proving its worth to a growing number of Australia's drought-stricken graziers.
When the first dorpers arrived in Australia in 1996, not much attention was paid to them, but their performance in successive droughts has seen the meat breed surge in popularity.
For the owners of Bellevue grazing company at Millmerran in south-east Queensland, dorpers have kept their business viable.
The Curtis family said if they had held on to their merino sheep, they would have been forced to totally destock, but now they have healthy pregnant dorper ewes, many with twins, surviving in very dry paddocks.
Sophie Curtis said the key to the breed's survivability was its similarity to goats and willingness to eat almost anything.
"They won't survive on dry ground, but they are non-selective browsers so they will go and nibble on the eucalypt, bark thistle or whatever, they're not fussy at all," she said.
Sophie's father David Curtis said they're the right sheep for the driest continent in the world.
"This is our third year of being drought declared and our bottom line has not changed," he said.
"They've just held firm."
Click here to read the full story by Pip Courtney for ABC News.