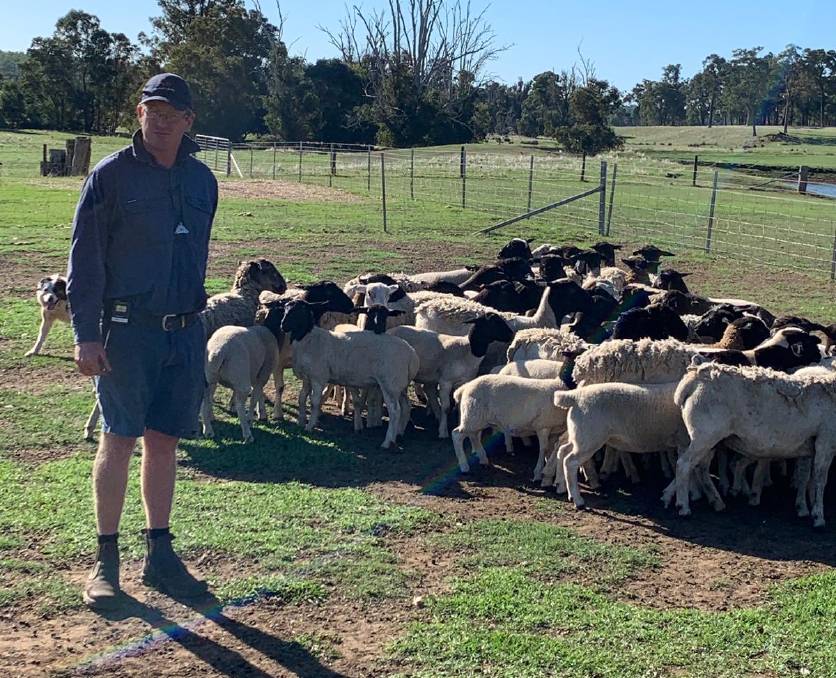 IT was a valuable day for a crowd of more than 70 people who attended the West Region Dorper Expo held at Perivale Orchard, Donnybrook, earlier this month.
Attendees from all over WA and even one from the Eastern States met at Duncan Anderson's property to discuss all things Dorper.
The day kicked off with Dorper Sheep Society of Australia (DSSA) chairman Kim Batten highlighting the benefits of Dorper producers becoming members of the DSSA.
He then followed on with a presentation on the most valuable attributes of the Dorper.
Fertility, easy care and superior eating quality were all covered with a long list of points under easy care including shedding, non-selective grazing, pigmentation to protect from skin cancer and the lambs ability to 'hit the ground running' being attributes Mr Batten felt were the things that have seen huge growth in the breed since the arrival from South Africa.
Claire Payne from DPIRD then took to the stage to talk producers through the importance of the genetic resource flock and the use of Estimated Breeding Values (EBV's) EBVs in selection to ensure Dorper breeders were making strong genetic improvement.
A large series of questions came from the floor showing keen interest in this topic with one breeder pointing out he felt the main area of EBV focus should be on growth, as this is the only attribute that commercial breeders are currently getting paid on.
The power of knowledge on Dorper health was well accepted by the audience as Dr Michylla Seal from Genstock, had a series of helpful tips in management of Dorper health, saying that Dorper possessed a unique breeding cycle and that with correct nutrition can provide producers the opportunity to accelerate breeding.
As the smell of barbecued Dorper lamb filled the shed as Dorper Lamb Pty Ltd general manager Dale Miles gave an update on where their paddock-to-plate operation was at.
Click here to read the full article by the Farm Weekly.
The DSSA are excited to be able to share all recorded presentations from the day with our members. For more information  or to become a member email Sara Winn at dorpereo@abri.une.edu.au.