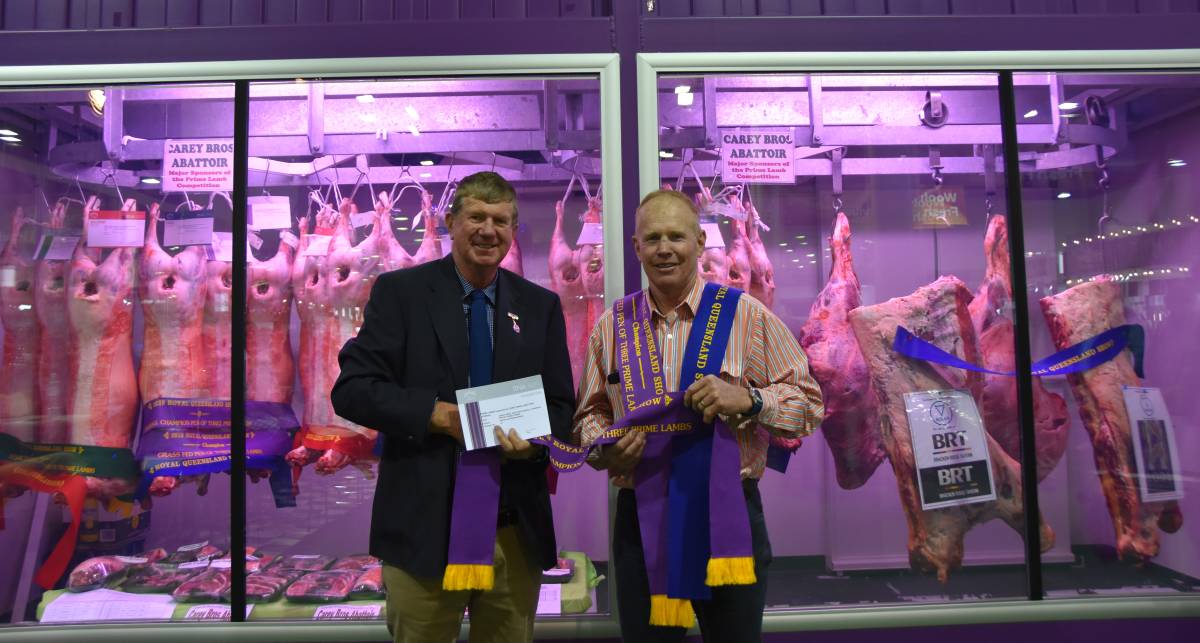 Andrew and Melinda White, Toongabbie, Moonie, have been crowned grand champion in the Prime Lamb competition for their pen of Dorper-cross lambs.
Mr White, who runs 450 Doper ewes on his property, said they were shocked by the win but very excited.
"Our agent asked us to enter the lambs, it wasn't our idea, so I took lambs over to Warwick on a sale day and the agent pulled the ones out to go to Ekka," he said.
Mr White said the lambs hadn't been given any extra feed because of the dry season.
"We're looking for rain, but we're definitely not in drought like a lot of places," he said.
"We grow SSS forage sorghum and it's only stalks now, but there must be enough goodness in the stalk.
"That's the only thing I can put it down to; we've got very little herbage.
Click here to read the full story by Hayley Skelly-Kennedy for QCL.