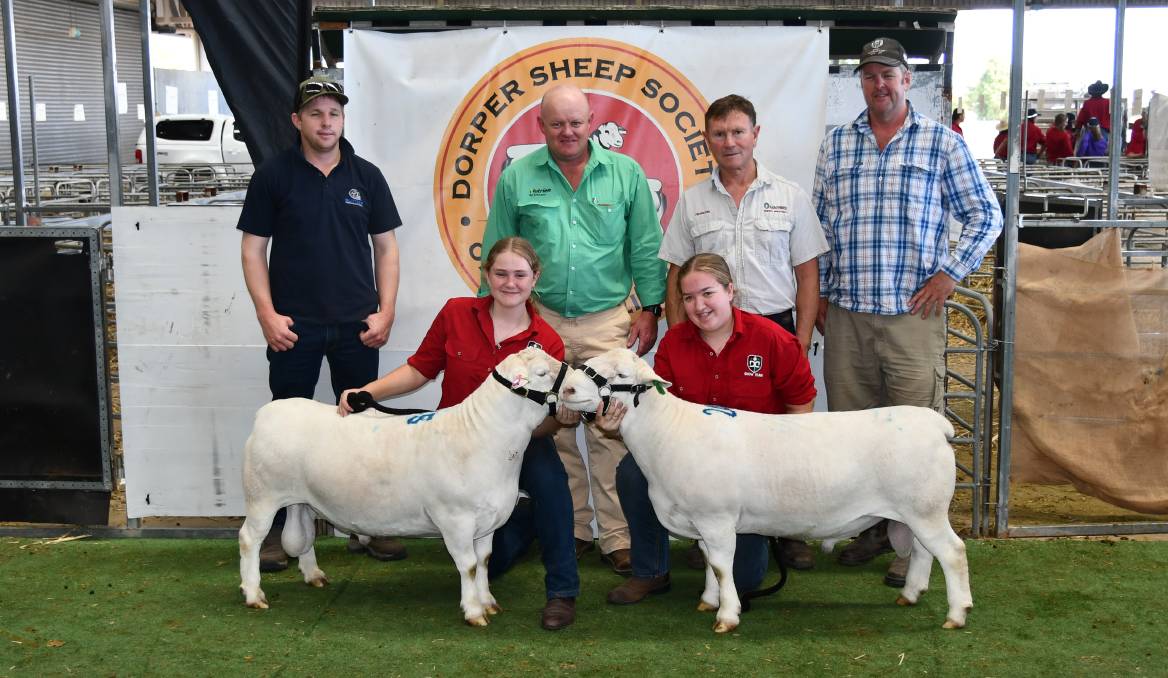 AN increased demand for quality Dorper rams was clear to see at the 2021 Dorper Sheep Society's Eastern region sale in Dubbo.
Friday's sale achieved a 100 per cent clearance rate as the 76 rams on offer were snapped up at an average of $2895.
During the multi-vendor sale, 37 white Dorper rams were sold at an average of $3264, while the remaining 39 Dorper rams averaged $2545.
The live-auction sale conducted by Nutrien and auctioneered by John Settree and Brad Wilson, attracted 33 registered bidders from across the state and as far away as Queensland and Victoria.
The three rams (tags 190073, 190082 and 190084) weighed 96.5kg, 107kg and 94kg respectively, had an EMM of 45, 44 and 48 respectively and had fat scores of 5.5, eight and 6.5 respectively.
Belowrie principal David Piper said he was thrilled to see all vendors achieve a perfect clearance rate.
"It is absolutely humbling to have topped the sale overall," Mr Piper said.
"Honestly, you're normally pretty happy if you just sell all of your rams, but to get that price and for our average overall for our 10 rams to be more than $5500 was fantastic.
"It is really satisfying to see buyers coming from not just our local region but far and wide as well.
Click here to read the full article by Billy Jupp for The Land.