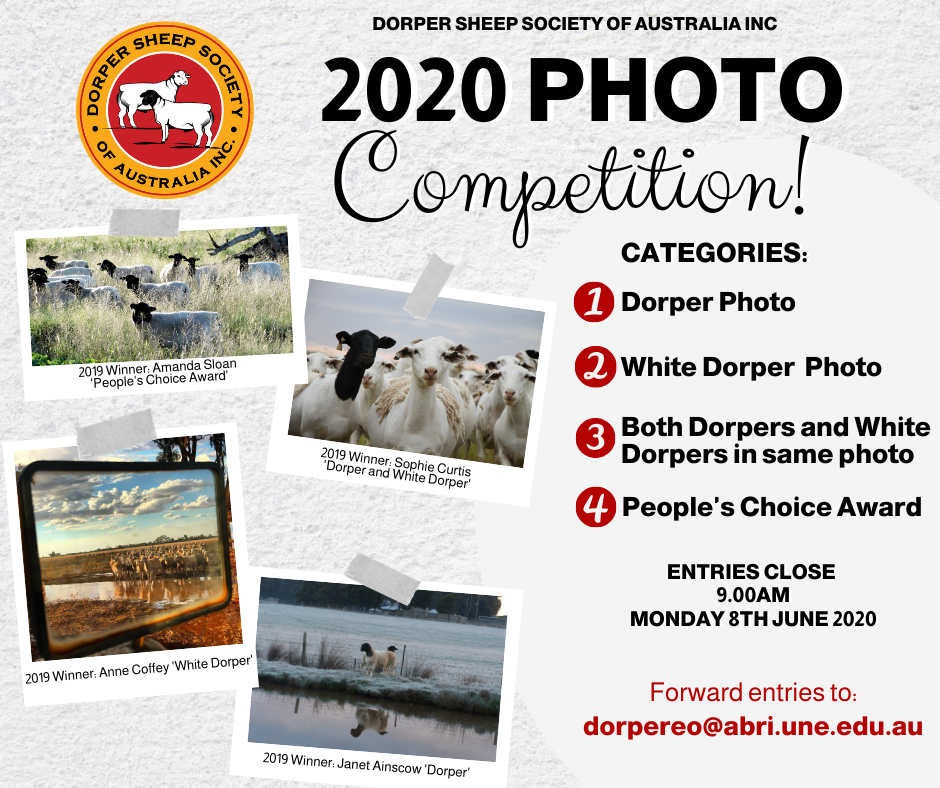 The DSSA 4th annual photography competition is now open. Please take out your mobile phone, or camera and send in some entries. We often see some great photos on social media, so why not enter them in the competition!
Not only do the entries assist with increasing the inventory of photos the society has for use in promotional articles and advertising, but the competition provides some great exposure for the Dorper breeds. The Public Choice award reached over 6,000 people on Facebook last year.
Entry is free, and open to members and non members.
Due Date: Monday 8th June 2020
Entry Details: Please enter your photos by email to dorpereo@abri.une.edu.au.
By entering the competition, entrants grant permission for any submitted photograph to be used by the DSSA and external parties for print and online marketing. The DSSA welcomes photographs taken on all devices to enter into the competition. However, please understand that we may not be able to use your photo for print and online marketing if it is not high resolution print quality, which is often the case with photos taken on a phone or tablet. Please do not let this discourage you from entering into the competition.