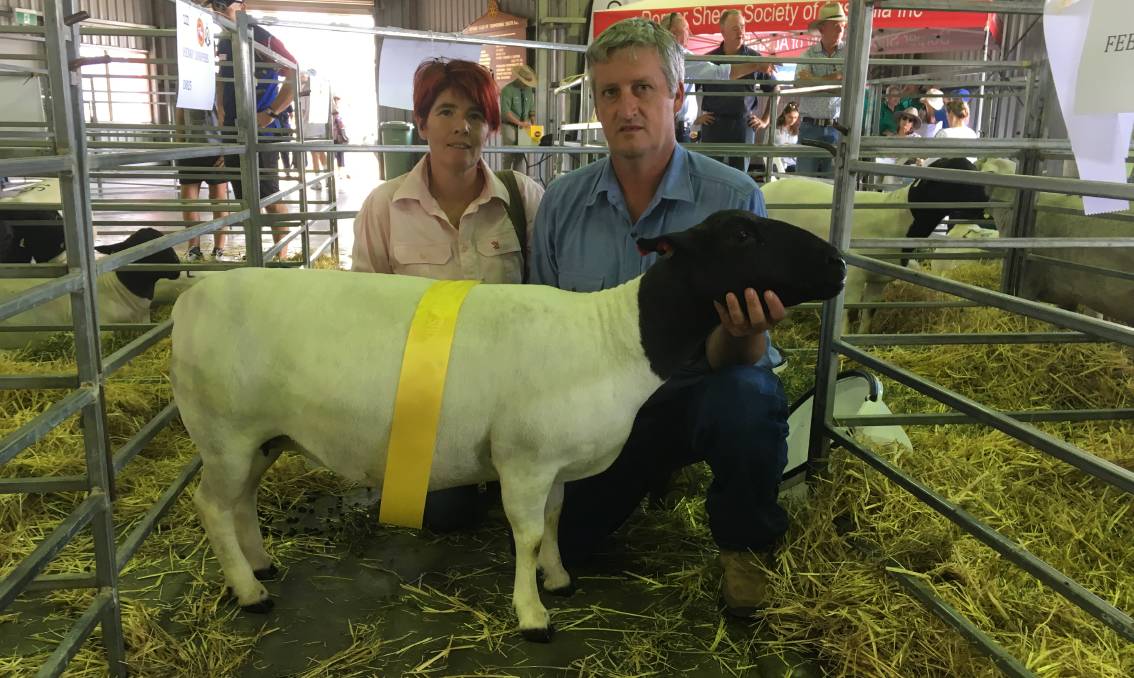 A Dorper ewe which was named champion senior ewe at this year's Tenterfield Show has gone on to perform well on the national stage, sashed with a third-place ribbon at the Royal Toowoomba Show.
The Dorper Society of Australia held its National Dorper & White Dorper Show in conjunction with the Toowoomba Show earlier this month, attracting 250 entries from across the country. Western Australia stud Kaya Dorpers won Supreme Exhibit of the show with its show-stopping ram.
Grant Hutchings of Tenterfield's Eventine Dorper and Kelpie Stud said he and his partners in the enterprise – wife Tracey and mother Monica – were daunted at the prospect of participating at the national level but were bolstered by the recommendation of Tenterfield Show judge David Curtis, of Bellevue Dorpers fame.
Click here to read the full story by Donna Ward, Tenterfield Star.