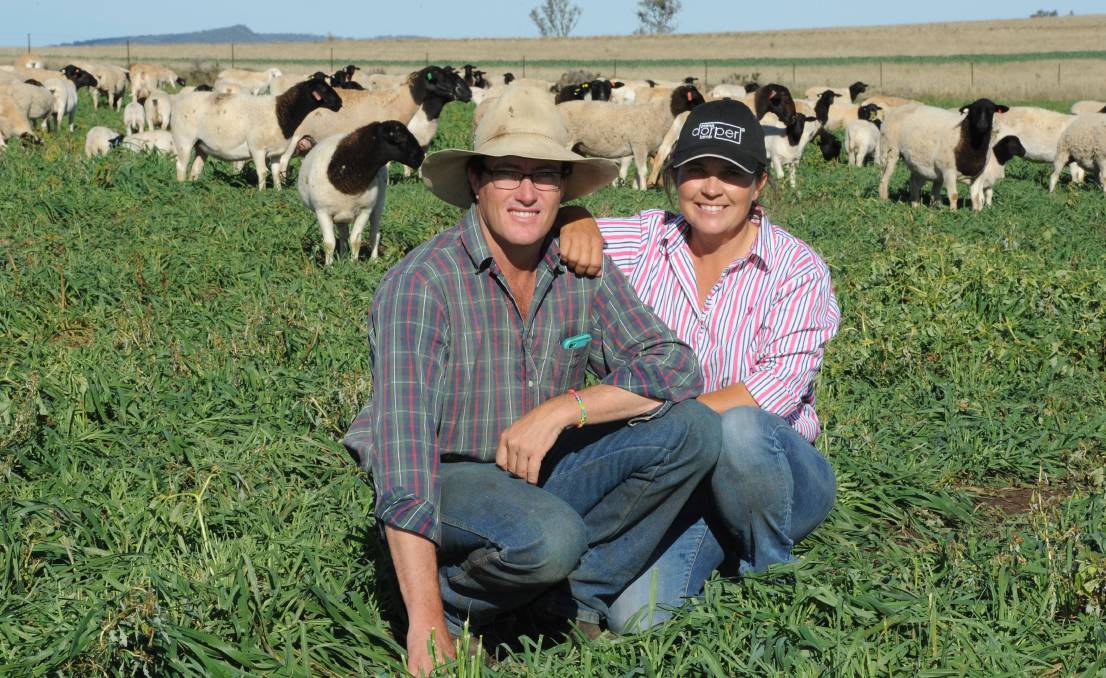 Plenty of information and a chance to have a chat.
This is what is on offer for producers at the Dorper Sheep Society of Australia (DSSA) Dorper Expo this month.
The expo, which will be held on Saturday, November 23, will be a day jam-packed with information, demonstrations, trade displays, and best of all, the chance to network with speakers and fellow producers.
But DSSA executive officer Sara Winn says the best part is the expo is open to producers of all kinds, not just Dorper producers.
"It is free and open to anyone. They can be sheep producers or even cattle producers," she said.
Ms Winn said the idea for the expo came about after vice president of DSSA eastern region Cherilyn Lowe attended a similar event in Victoria.
The expo will be the first one of its kind held in NSW, and will take place at Nomuula Dorpers and White Dorpers, Moonbi.
Ms Winn said drought conditions across the state were another driving factor behind the expo.
"The reason we wanted to hold the expo was, with the seasonal conditions, it would be a good chance to network," she said. "We can provide information for producers about what they can do to adapt to the conditions and what to do when it does finally rain."
Ms Winn said there would be an impressive line-up of speakers throughout the expo, which runs from 9am until 5pm, and the keynote speaker of the event would be Justin Kirkby, Amarula Dorpers, "Glenavon", Gravesend.
"Justin will spend the first half of his presentation speaking about the benefits of the Dorper breed, and how well they are doing in the drought," she said. "Dorpers are low maintenance and adaptable. They are providing another option for producers."
Click here to read the full story by Julia Wythes for The Land.