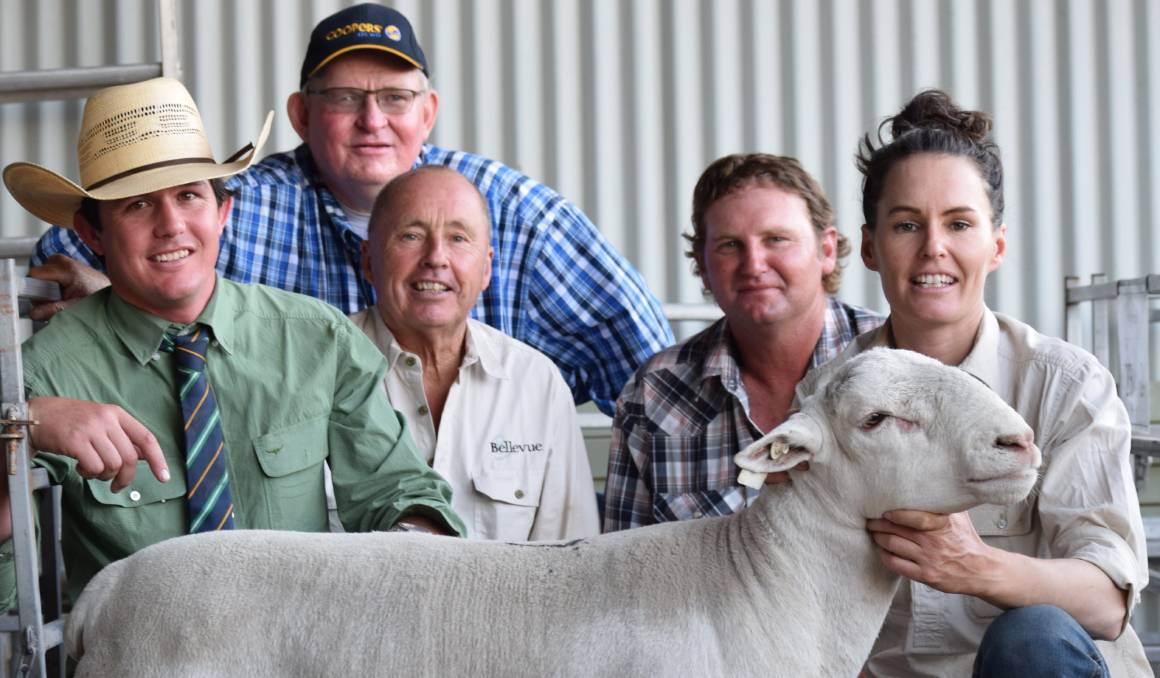 Performance in dry paddocks, high yielding carcasses and confidence in the industry, had prime lamb producers lining up to purchase the quality, performance recorded genetics offered by the Curtis family at the Bellevue Dorper and White Dorper Stud's 13th ram sale held on-property, Bellevue, Millmerran, last Saturday.
With a 100 per cent clearance of the 119 lots offered on sale day, the auction saw an average price of $1919.
All rams were from the 2017 drop, with most still having their lambs' teeth, being born in the August to October 2017 drop.
Click here to read the full story by Queensland Country Life.