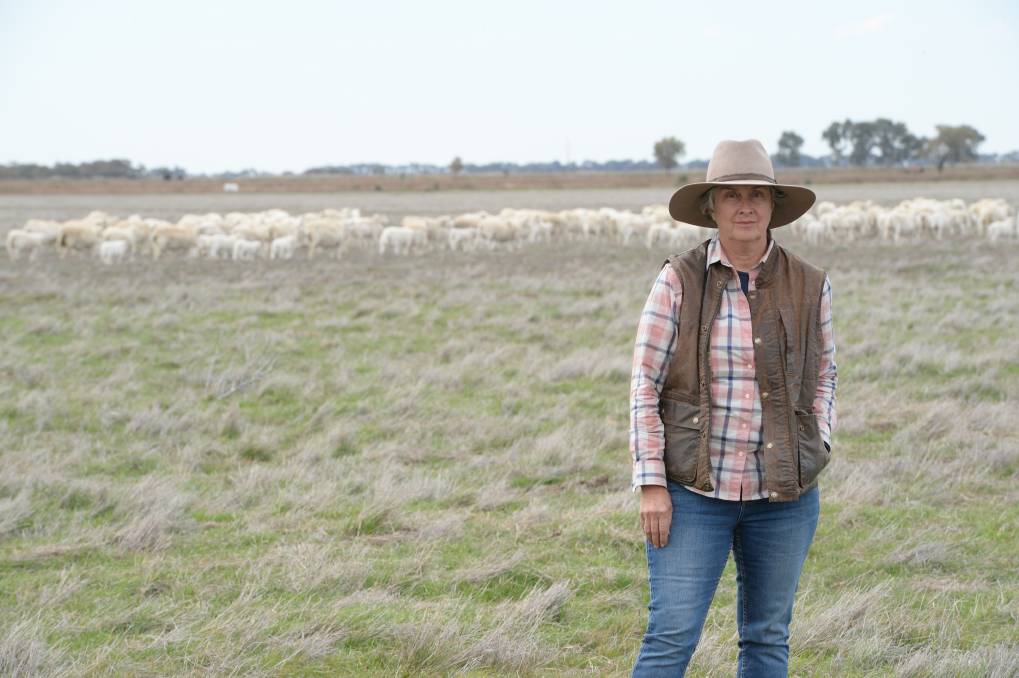 The high fertility of Dorper sheep is helping Griffith region producer, Sally Jones, achieve her aim of keeping her ewe flock as small as possible while producing large numbers of top-quality lambs.
She operates a 4200-hectare irrigation and dryland Dorper enterprise based at "North Corynnia", near Tabbita, north west of Griffith.
"Flock rebuilding after this dry, however long it lasts, will be fast because of the exceptional fertility of Dorpers and the capacity of Dorpers to lamb more often and at a high rate," she said.
Dorpers were polyoestrus which meant they could breed all-year-round, she said.
"I went into Dorpers a decade ago because they were going to be simpler to manage than sheep with wool," Ms Jones said.
"Dorpers naturally shed their wool and the initial breeding objective was to have good shedders. I started by crossing an existing Merino flock with Dorper rams and then added a Wiltidorp flock acquired from Booligal.
"Both flocks had large-framed sheep and this attribute has been retained over the years. The classing has been done by Mick Armstrong from Goolgowi who has a deep knowledge of sheep and the local environment. He has selected for robustness.
Click here to read the full story by Vernon Graham, The Land.