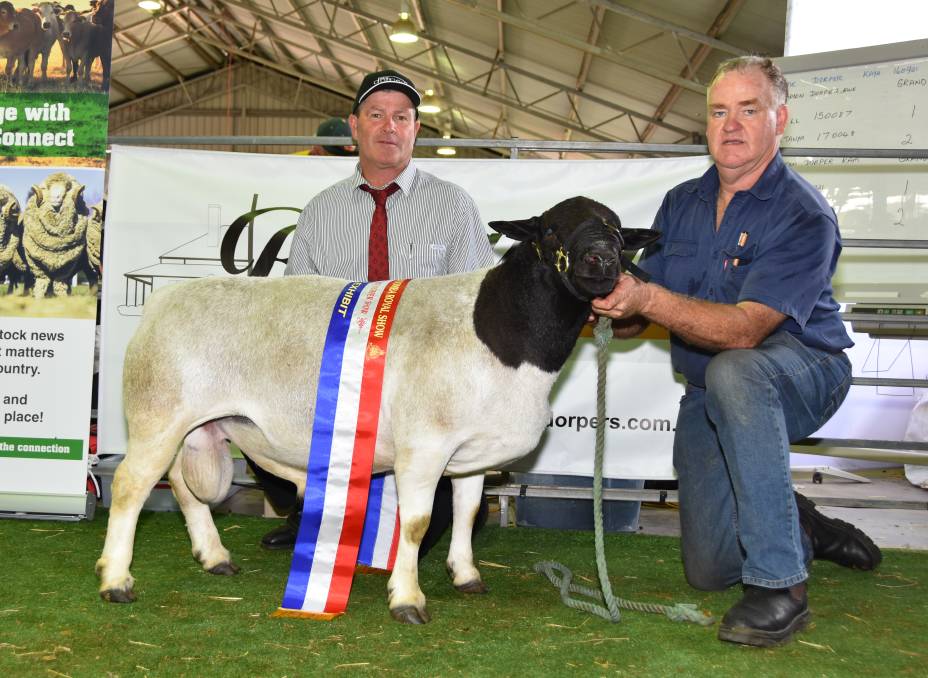 Top honours have been awarded to a Western Australia stud at this year's National Dorper and White Dorper Show.
The sheep titles were held for the first-time in Queensland at Toowoomba Royal Show on the Darling Downs with Kaya Dorper and White Dorper Stud's Kaya Rabada 160921 ram crowned Supreme Exhibit of the Show.
The champion Dorper ram is owned by Adrian Veitch, Narrogin, Western Australia who was extremely pleased to win top honours.
"We named the Dorper ram after a South African cricketer who we think has a bit of attitude and we also think this ram has some good attitude as well," Mr Veitch laughed.
"The ram has got some real personally."
Click Here to read the full story published by Martin Bunyard, Queensland Country Life