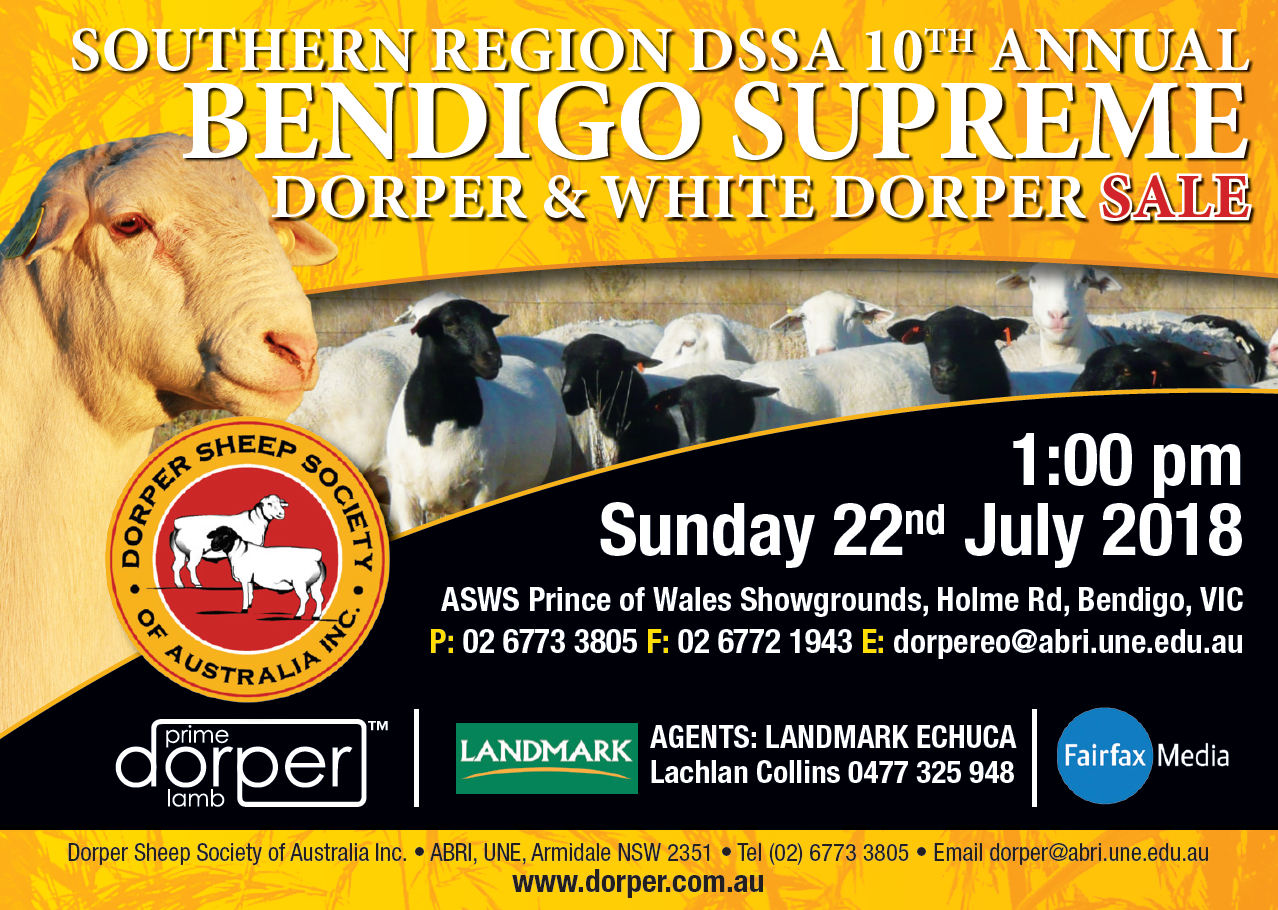 The Southern Region Show & Sale will be held in conjunction with Australian Sheep & Wool Show in Bendigo, 20th-22nd July 2018.
The 10th Annual Bendigo Supreme Dorper & White Dorper Sale will be held Sunday 22nd July at 1pm.
Sponsorship opportunities are available, please contact the office on 02 6773 3805 or email dorpereo@abri.une.edu.au for further details.
Please see below important dates for your diary…
Thursday 19th July – All show & sale sheep to be in their pens by 3pm
Friday 20th July – 8am-10am Inspections and lot branding of sale sheep
Friday 20th July – 10am Junior handlers, followed by White Dorper judging
Saturday 21st July – 8.30am Dorper judging followed by prize giving and social evening at the Dorper area
Sunday 22nd July – 1pm Southern Region Dorper & White Dorper Sale