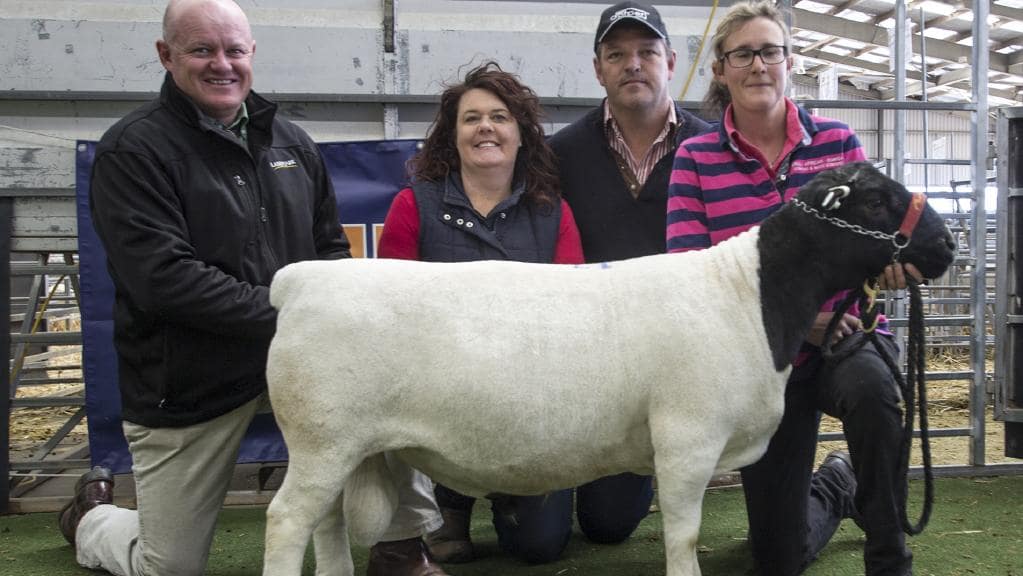 RAMS have topped at $11,500 at the National Dorper and White Dorper Sale in Dubbo, NSW, this week.
A second ram reached $10,500, while two of the top three buyers came from South Australia.
Dorper Sheep Society of Australia chair Tim Stevenson the quality of sheep offered at the sale, held Tuesday and yesterday, was "exceptionally good", but the dry season affected prices.
"The season is dictating confidence, and at the moment it's down a bit," he said.
"Hopefully we'll get some rain soon."
A total of 157 Dorpers were sold from 198 offered, averaging $2168.
This included 68 Dorper rams, 16 Dorper ewes, 57 White Dorper rams and 16 White Dorper ewes.
Studs from NSW, Victoria, South Australia, Queensland and Western Australia offered lots, while 68 registered buyers also came from across the sheep-producing states.
Click Here to read the full story published by GABRIELLE JOHNSTON, The Weekly Times
Full sale results available on AuctionsPlus