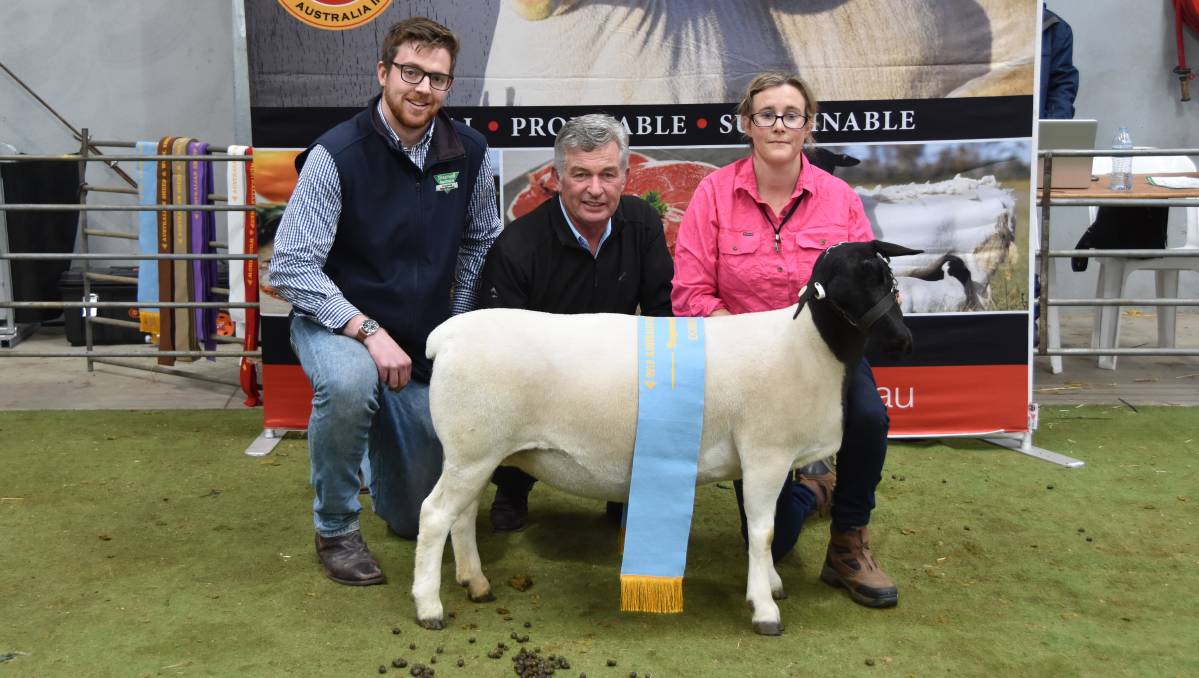 South African judge Stefaans Malan has praised the Dorper ewe, which took out the supreme exhibit at this year's Australian Sheep & Wool Show, as an animal that could hold its own in international circles.
Mr Malan said there was no contest between the champion ewe, exhibited by Dell Dorper, Moama, NSW, and the champion ram, from Prieska, Peak Hill, NSW.
"The ewe is exceptional," Mr Malan said.
"She has the length, size and femininity that goes with all of that.
"Worldwide she is exceptional, people will take note of her, no matter where she goes."
He said the ewe was feminine, but not petite.
"She has the size, but she is feminine," he said.
He said the ewe stood out, so it wasn't hard to split the two.
"I have seen a few rams which were better, I haven't seen as many ewes this good," he said.
Prieska won the senior champion Dorper ram ribbon with the same animal last year..
Andrea Vagg, Dell, said the judge admired the ewe's top line and good meat qualities.
Click here to read the full story by Andrew Miller for the Stock & Land.