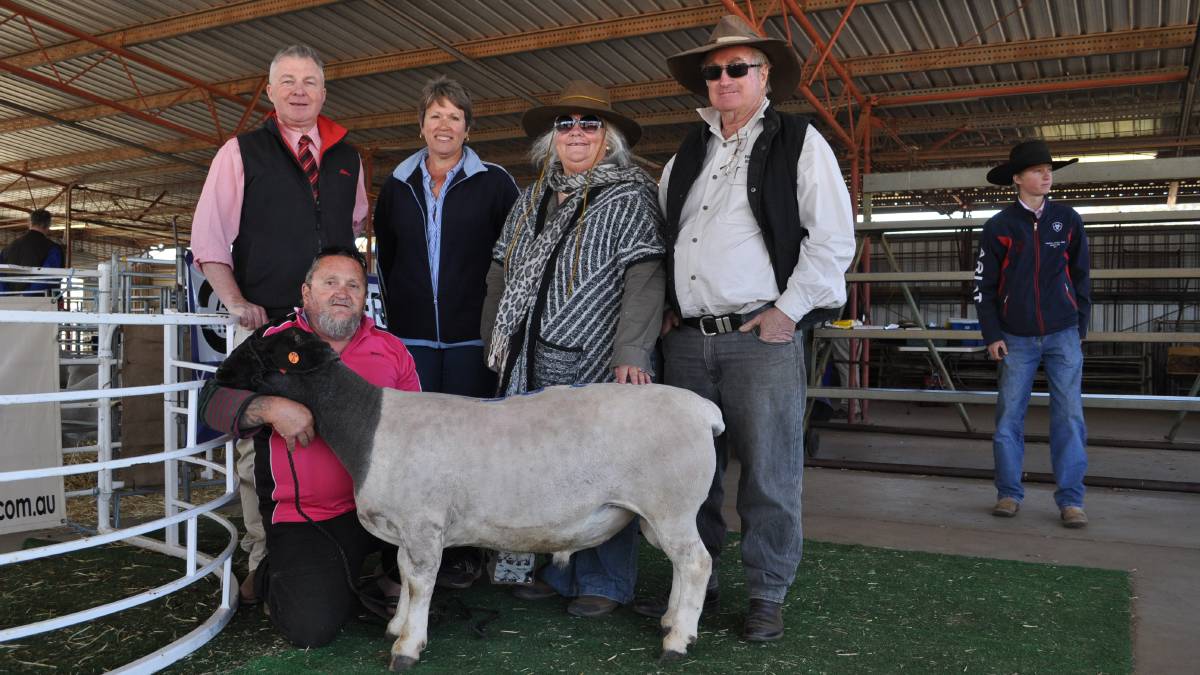 The 11th annual Queensland multi-vendor Dorper and White Dorper ram sale sold to a top of $3800 and average of $1191 on Monday at St George.
The Dorpers topped at $3800 to average $1187 with a clearance of 84 per cent and the White Dorpers topped the sale with $2700 and averaged $1227 with a clearance of 100pc.
The $3800 top priced ram of the day was sold by Harold and Julie Swilkes, Tinalong Dorpers, Surat to Paul and Gai White, Riverview, Surat for Tinalong 180032, a twin 16-month-old ram, sired by Niemur 140182.
Mr White said they were looking for good bodied Dorper rams that will mature early with good shedding ability.
He said he believes the Dorper rams are more suited to his market because they fatten better.
They run about 4500 commercial ewes and truck all their fat lambs direct to Thomas Foods International at Tamworth, NSW.
The Whites purchased a total of five Dorpers,four from Harold and Julie Swilkes and one from Melanie Hurley, Melete at Kogan, which was the second top priced Dorper ram at $2200.
Justin and Lorroi Kirkby, Amarula Dorpers at Gravesend, NSW topped the White Dorpers for $2700, selling to Paul and Melissa Southern, Lyolia, Thallon.
Mr Southern said the length, depth and shedding ability along with the growth rate was what he was looking for.
Click here to read the full story by Jane Lowe for the Queensland Country Life.