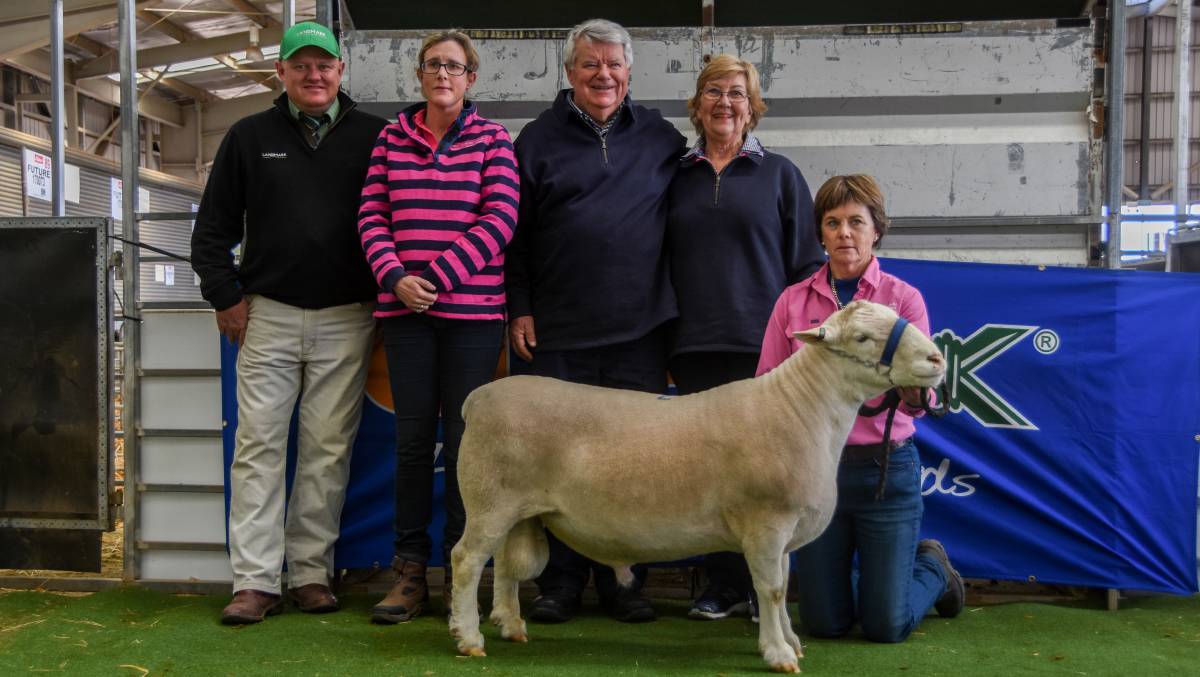 THE van Niekerk family of African and Dell Dorper studs at Moama continued their dominance at the 2018 National Dorper and White Dorper Sale on Wednesday, topping both ram sections.
In total, 81 of 110 Dorper and White Dorper rams and ewes sold to record a 73 per cent clearance and an average of $1848.
The 34 Dorper rams that sold topped at $9500 for Dell Dorper Jackpot purchased by Matt and Zaya Wood, Khan Dorpers, Goodooga, and averaged $2129.
The October drop ram by Bellevue Joel weighed 115.5 kilograms and was the only type five ram offered at the sale.
Jackpot had been used in the stud and was a full brother to the 2017 national grand champion Dorper ram.
The 29 White Dorper rams averaged $2058 and topped at $7000 for African Secret who was secured by Grant and Julie Glinski, Wirlinga Park, Albury.
Click here to read the full story by Lucy Kinbacher for The Land.