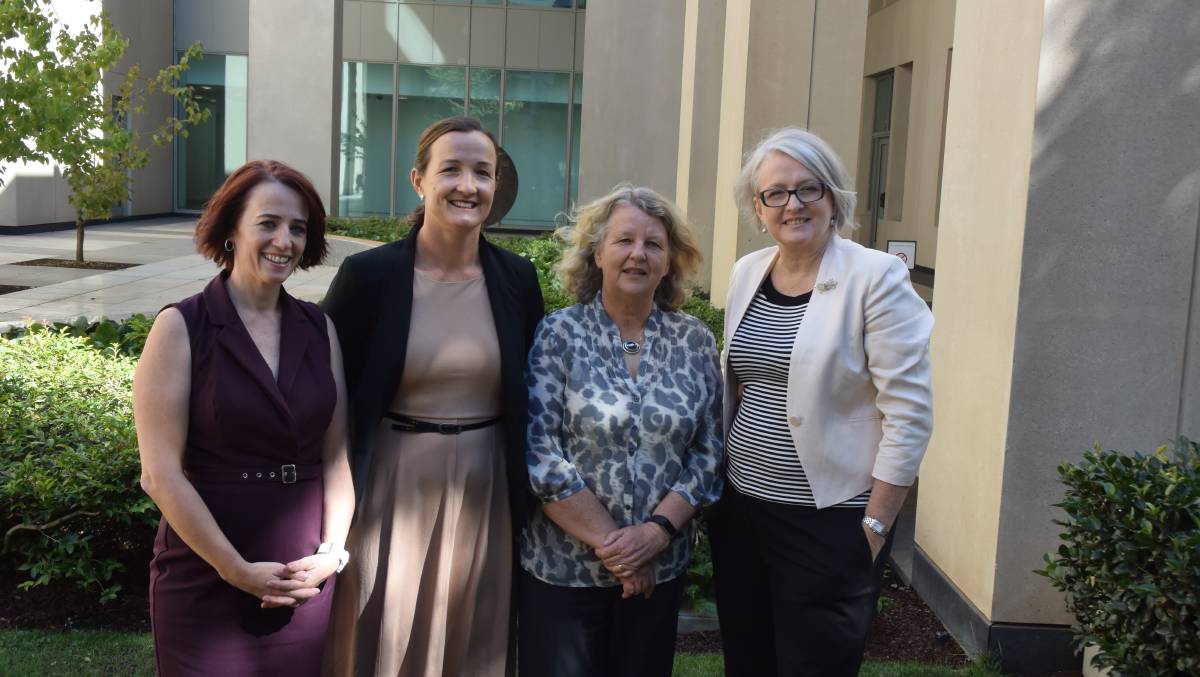 Three Western Australian farming women who took their case to parliament this week believe the live sheep export industry has a sustainable future, beyond whichever major party forms government.
Wongan Hills wheatbelt farmer Sue Middleton, Woodanilling sheep producer, Bindi Murray, and mixed farmer from Kendenup, Lyn Slade, made up the all-female delegation that opened the doors for conversation, giving oxygen to an industry once thought unsavable.
"We are three farmers from three different farming areas in WA, we understand the importance of the issue and we are up for change," said Ms Middleton, a former Rural Woman of the Year winner.
"We have to do it well. If we do it well we will have an opportunity to put our case to any future government.
"Joel Fitzgibbon said he would work with us, if they were to form government."
The current Heat Stress Risk Assessment (HSRA) proposal would not only shut down all trade during the northern summer, but also the shoulder months of April to October.
But Ms Middleton believes there is a cleverer way to change the live export industry, one with a different approach to heat stress risk.
"An approach that, like the current HSRA proposal, aims to greatly minimise the risk of heat stress in the trade," she said.
"Our proposal includes an indefinite moratorium on shipping between June, July and August."
Click here to read the full story by Kristen Frost for The Land.