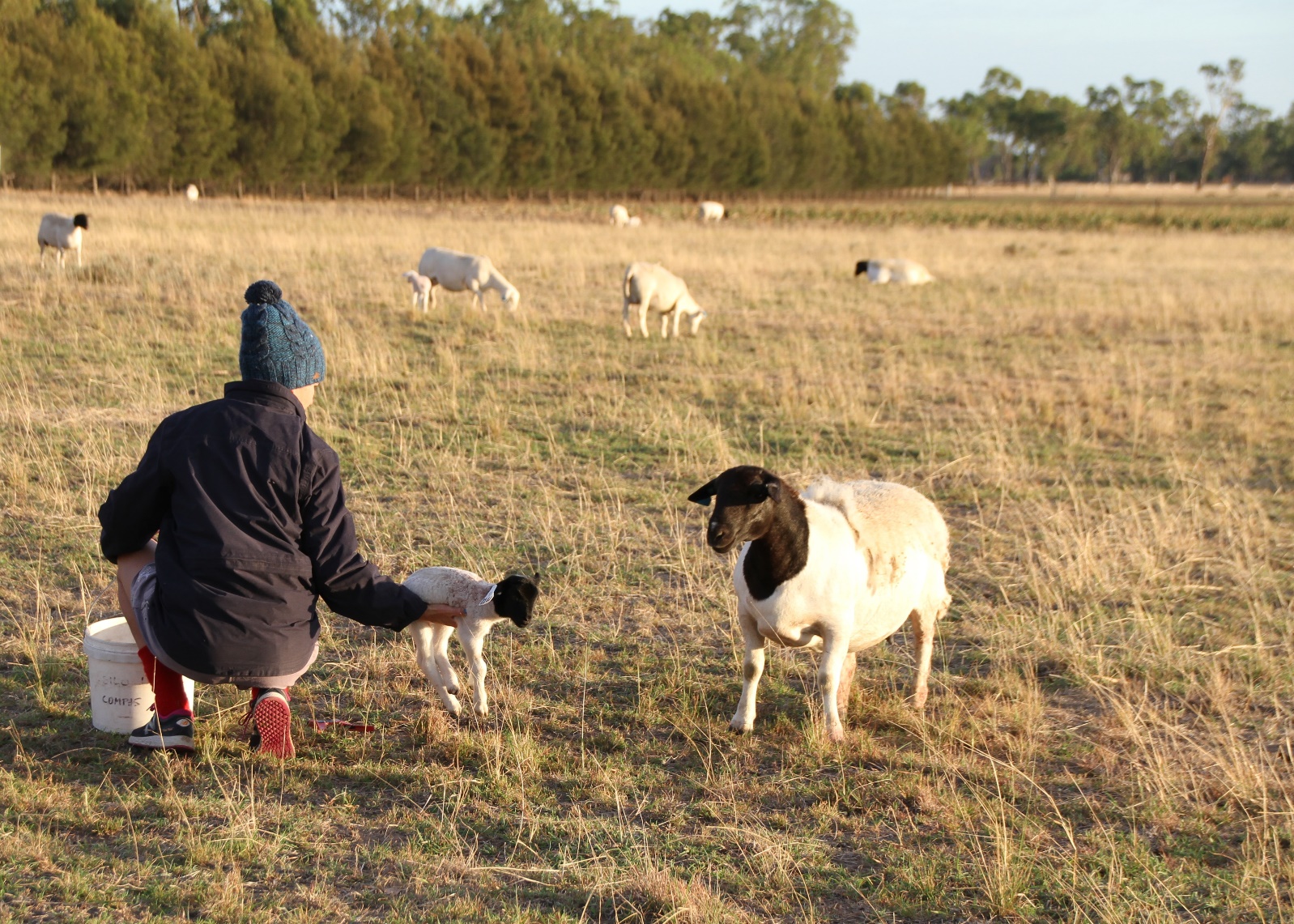 A lot of the guess work has been taken out of selection for Bellevue Dorper stud principals, David and Robbie and daughter Sophie Curtis. The Curtis' have been performance recording their Dorper and White Dorper flocks since 2007 on their mixed farming property near Millmerran, Queensland. Having better predictions of progeny performance through LAMBPLAN is supporting the Curtis's ram selling business.
"Blindly making statements of 'excellent growth' or 'highly fertile' without any data to back up this statement is out of date. Most prime lamb producers are business leaders applying cutting edge technology and innovation to their businesses. They need to be treated with respect and provided with data to make decisions for their business." Said Sophie Curtis who strives to breed highly fertile, functional animals, which are early maturing, have the ability to produce a finished lamb in suboptimal conditions that meet industry requirements for carcase conformation, yield and eating quality. "The only way we can measure, monitor and analyse these traits is by data recording and then analysis through LAMBPLAN."
Commercial clients of Bellevue, Jeff and Wendy Betts run a prime lamb breeding operation near Thallon, Queensland and they recognise the value of investment in performance recording through LAMBPLAN, seeing the genetic improvement translating to real productivity gains. From continued selection pressure on rams, the Betts have seen their lambing percentages increase, and sending drafts of finished lambs out the gate that meet processor grid parameters sooner. Jeff and Wendy are astute buyers, having attended LAMBPLAN workshops to improve their knowledge and understanding when it comes to ram selection. Prior to attending a ram sale, they will have studied the catalogue and only bid on rams that meet their breeding objectives as well as satisfy structural requirements.
"We have a responsibility to our clients (to our ram buyers) to ensure the rams we are selling are contributing in a positive way to their breeding objectives, and also the consumers' eating experience. I see data recording as a key responsibility of producers in the flow of information along the supply chain to see the continued improvement in the industry." Sophie Curtis said. "LAMBPLAN is such a valuable tool and I believe all stud breeders should be recording and submitting data to Sheep Genetics"
Click here to read the full story in the DSSA annual magazine.