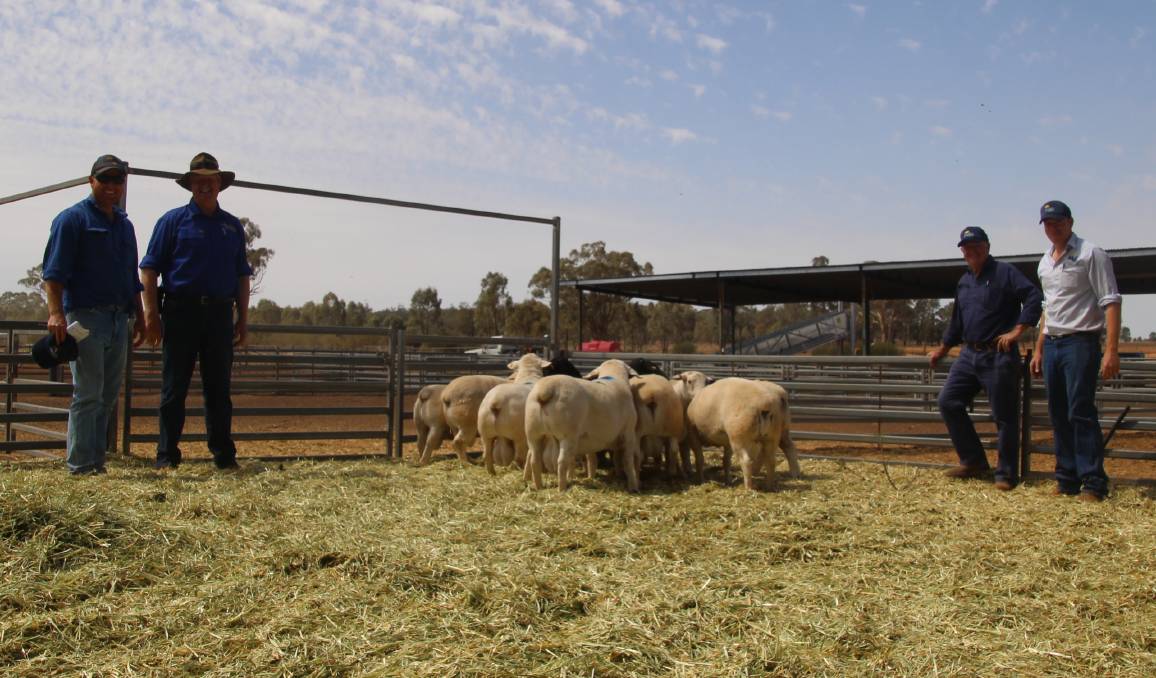 Burrawang Dopers and White Doper stud manager Wicus Cronje believes the difference in their genetics compared to others was one reason behind their total clearance of 101 rams at the spring sale held at Ootha on Monday.
"We have a balance of fertility, muscle and fat without loosing one or the other," he said.
In the breakdown, 66 Dorpers cleared to a top price of $4400 with an average of $2106 and 35 White Dorpers cleared to a top price of $3300 twice and averaged $1934. The total sale average was $2046.
The top priced ram will find his place in South Australia to an undisclosed buyer. The 17-month-old embryo transfer stud type five ram weighed 125 kilograms. He had an eye muscle depth (EMD) of 43 millimetres and placed third at the National Doper Show's over nine month class. Another ram with the identical pedigree won the class.
Rams went to a range of states including South Australia, Victoria and all over New South Wales.
Click here to read the full story by Lisa Duce for The Land.