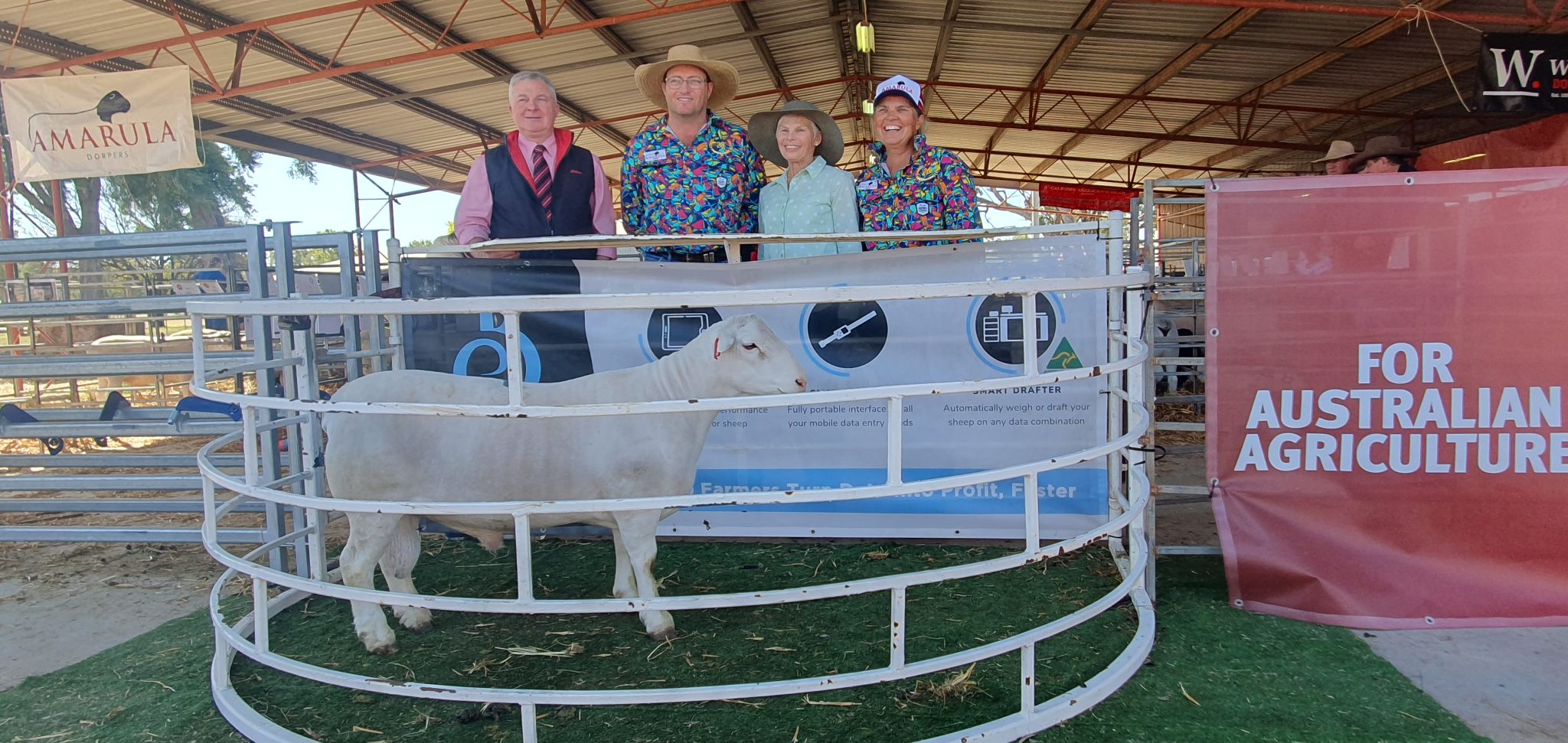 Dorper & White Dorper Sale Results
The 15th annual St George QLD Region Sale was held on Tuesday 1st August at the St George Showgrounds. The sale took place at the showgrounds and online via AuctionsPlus, providing breeders across the country access to the 132 lots of high quality animals on offer. A total of 90 registered bidders logged in for the sale throughout VIC, QLD, NSW and SA. The sale was run by St George Elders Auctioneer Andrew Meara and saw a total clearance of 66% of animals.
Sale Results as follow:
Winrae Dorpers Top Priced Dorper Ram Twice, selling to $4,600 twice to repeat client Mirage Land and Water, Cunnamulla.
Top White Dorper Ram (Lot 3) sold by Amarula to Chelmar Pastoral Co for $6600.
Top Dorper Ram (Lot 93 and Lot 95) sold by Winrae to Mirage Land and Water Co for $4600.
Top Dorper Ewe (Lot 131) sold by Boonoon to Cameron and Stuart Masters for $600.
43 Dorper Rams sold to ave. $2311.63.
39 White Dorper Rams sold to ave. $2246.15.
1 Dorper Ewe sold to ave $300.
DSSA would like to thank our major sponsor BreedELITE for their ongoing support to the society and the vendors, buyers, under bidders, sponsors and Elders St George for a great sale!
Featured Image: Elders Auctioneer Andrew Meara, vendor Justin Kirkby Amarula Stud, buyer Wendy Betts (Chelmar Pastoral Co.), vendor Lorroi Kirkby (Amarula Stud)
Article by DSSA EO