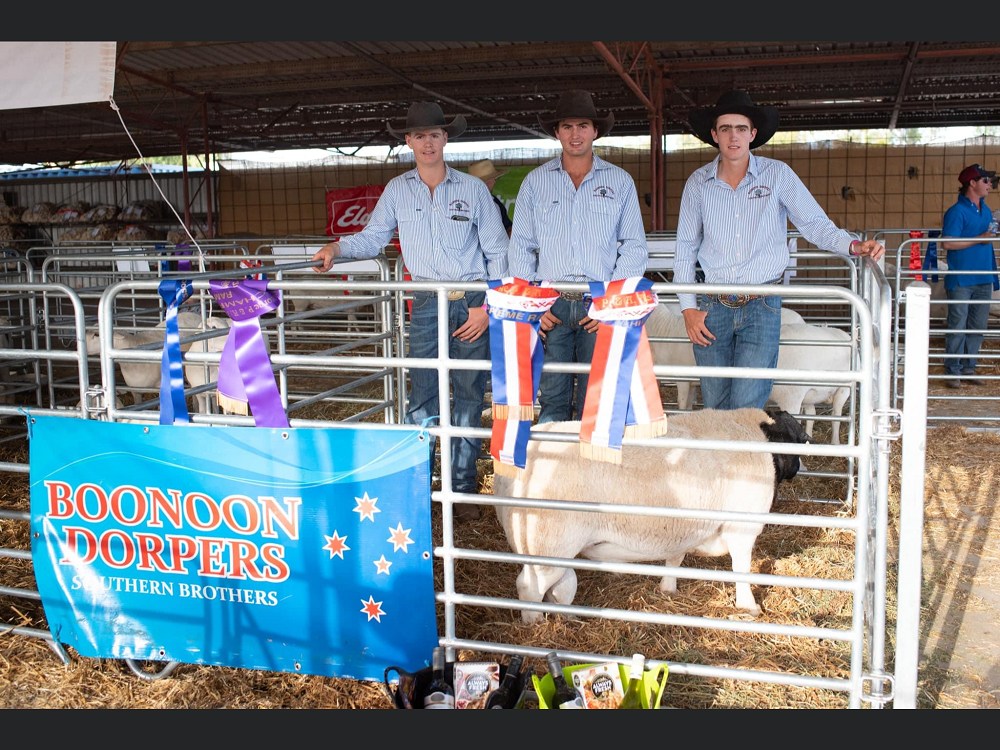 Presented to The Southern Brothers, Boonoon Dorpers
In recognition of your enthusiasm and dedication to the breed
The Southern Brothers had their first drop of lambs from ewes in 2014 that they purchased from Tara QLD Dorper & White Dorper Ram & Ewe sale.
Today the Southern Brothers now have over 200 selected ewes, which they have been selling and showing.
In 2020 Boonoon Dorpers entered the Online Show with 2 rams and coming in 2nd and equal 5th in a very strong Ram class then 1st & 2nd in the junior section.
November 2020 Boonoon Dorpers – Southern Brothers had their first on property sale selling 50 Rams with an average of $1,800.
2021 will see the Boonoon Dorpers performing Embryo Transfers with some of their selected ewes.
The Southern Brothers of Boonoon Dorpers were presented with a $500 gift certificate to spend on a Dorper training course, a Dorper Into the New Century Manual and a Trophy that was presented to Melissa Southern (mother) on their behalf at the AGM.