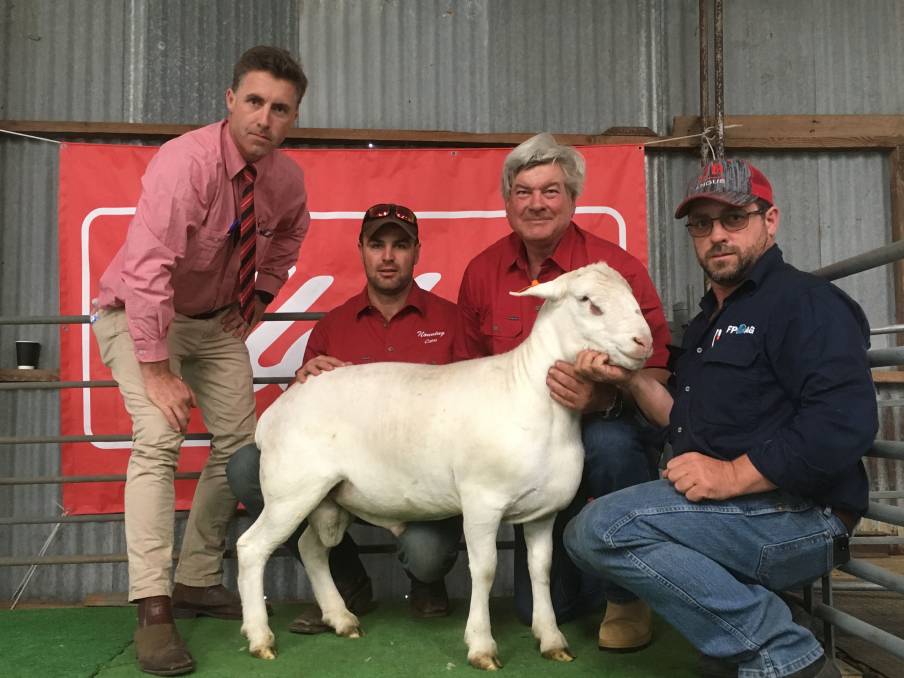 The challenging season across the White Dorper breed's heartland in the north of the state was not reflected in the result at Nonning stud's 10th annual ram sale, with another total clearance.
Three large pastoral orders from the Port Augusta and Broken Hill areas, as well as three inside country buyers made it a strong sale last Friday at Angus McTaggart's Kilmory property, from start to finish.
In the main auction, 110 rams averaged an impressive $810- up more than $80 on 2018, while in the mini auction 229 rams averaged $610.
The $1200 sale topper, Nonning 18-0528, was knocked down to EP buyer, Garryowen Pastoral, with FP Ag's Nigel "Scrub" O'Brien doing the bidding.
The 73.5 kilogram ram, which was 15 months old was born a twin and had an eye muscle depth of 34mm.
It was sired by homebred sire, Nonning 150410.
Two rams made the $1000 second highest price, including lot 39 which was one of the progeny of an embryo transfer program which the stud undertook using Saltbush 5070.
The 73.5kg ram sold to Australis White Dorper stud, Nairne.
Also at $1000 GJ Baker bought lot 52.
Long-time supporters the Nutt family, Pandurra Pastoral Company, via Port Augusta, underpinned the sale's success with 49 rams in the main auction and 182 rams in total.
Click here to read the full story by Catherine Miller for the Stock Journal.