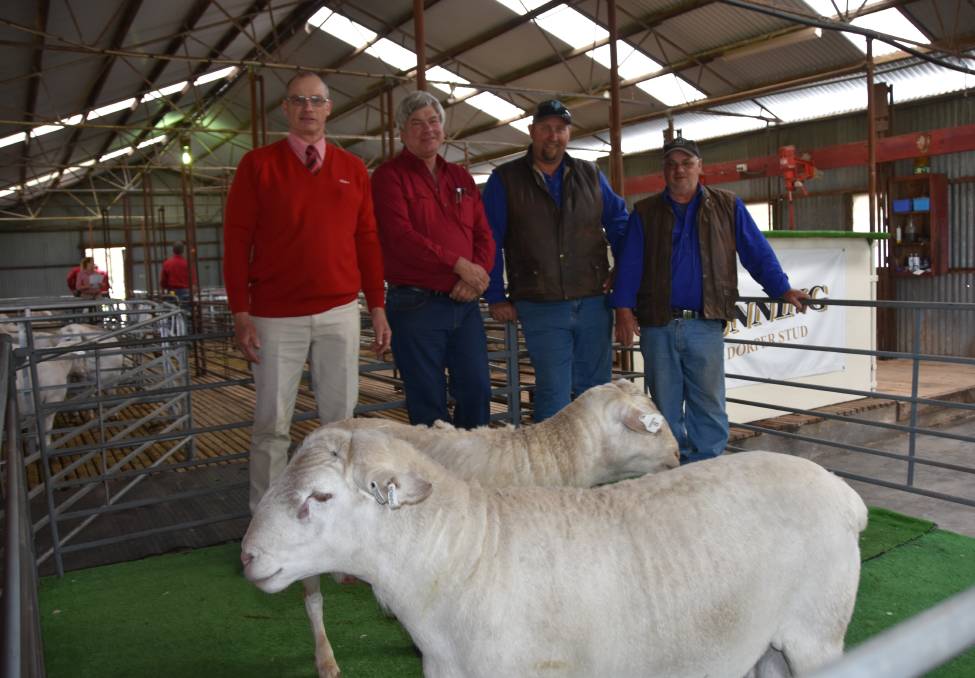 RAPID fire bidding and a large pastoral order ensured Nonning White Dorper stud's ninth annual ram sale on Friday was all over in under three quarters of an hour.
But the repeat buyers at the McTaggart family's Kilmory property at Woolumbool near Naracoorte, largely had it their way with 81 of 107 rams knocked down for a single $600 bid.
The sale achieved a total clearance of the 15 and 20 month old rams for a $639 average.
Bruce and Julie Nutt, Pandurra Props, dominated the auction taking home 86 rams for their Port Augusta stations to a $800 high paid for Lot 2.
The $1000 sale topper stayed locally – one of five bought by F Westphal Nominees for its Old Fairview property for a $780 average.
The Lot 1 ram was the heaviest in the catalogue at 105 kilograms and sired by Amarula 140551 – a ram which Nonning bought for $7000.
Click here to read the full story by CATHERINE MILLER for the Stock Journal.